Rediff sees 3% rise in revenues to $3.96M in Q2, posts PAT after years due to one-time gain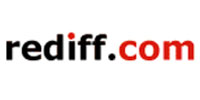 NASDAQ-listed internet firm Rediff.com has reported overall revenues of $3.96 million in the quarter ended September 30, 2013, up 3 per cent from the year-ago period. This is the second straight quarter where the company has witnessed a growth in revenues, after five consecutive quarters of decline.
India online business, which forms the bulk of its top-line, reported revenues of $3.18 million, an increase of approximately 6 per cent over the corresponding quarter last fiscal year. Online advertising revenues of $1.88 million declined approximately 11 per cent but was compensated by a 33 per cent rise in fee-based revenues of $1.30 million in the quarter.

"Despite continued softness in the Indian market and the subsequent sharp decline in the value of the rupee vs the dollar, we have further expanded our reach, both with businesses and consumers. During the second quarter, we saw continued growth in our online marketplace, enterprise email business and in our local TV advertising," said Ajit Balakrishnan, chairman and CEO of Rediff.com. "While we remain focused on cash conservation and have lowered our expense structure, we have been opportunistic in investing in areas we believe will lead to longer-term growth and drive bottom-line performance," he added.
The company saw operating EBITDA loss shrink from $1.87 million to $1.62 million for the quarter ended September 30, 2013, compared with the year-ago period. Additionally, as a result of a one-time net gain of $2.74 million (related to the sale of an equity investment during the second quarter), the company reported net income of $1.06 million compared with a net loss of $2.34 million for the comparable quarter last year.
Excluding the impact of this one-time net gain, the company would have reported a net loss of $1.68 million for the quarter ended September 30, 2013.

(Edited by Joby Puthuparampil Johnson)
---