Google adds Hindi handwriting support to Gmail and Google Drive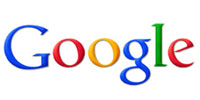 Search giant Google has added Hindi handwriting support to both Gmail as well as Google Drive. To try out the feature, users need to enable input tools in Gmail or Docs. For doing the same, users need to click the 'gear icon' in the top right corner of their Gmail page and select settings. In the 'language' section at the top of the general tab, click show all language options and check the box for enable input tools. Post that, you will need to select the handwriting input (represented by a pencil icon) of the language you want to use.
"Gmail and Google Docs offer wide language support, however in some cases using the keyboard is less than ideal. Whether you are a student trying to include a foreign phrase in your paper or an international consultant hoping to begin your message with a friendly local greeting, now you will be able to use your own handwriting to input words directly into Gmail and Google Docs with your mouse or trackpad," wrote Xiangye Xiao, product manager at Google, in an official blog post.
With the feature, users can write single or even multiple characters at once in the panel to see them show up in their message or document. Currently, handwriting input is available in Google Docs for over 20 languages and in Gmail for over 50 languages, including Hindi, Chinese, Japanese and Russian. You can use the feature on Google Mobile Search, Google Translate (web, Android and iOS), and the Chrome browser.

Earlier this month, Google had launched its Chromebooks range of laptops in the Indian market. The laptops, christened Acer C720 Chromebook and the HP Chromebook 14 are priced at Rs 22,999 and Rs 26,990 respectively, and have been designed and built in partnership with HP and Acer.
In addition, after a failed attempt to bring in its popular StreetView project to India in 2011 due to security concerns, the company has now partnered with the Archaeological Survey of India (ASI), a government body to create an online imagery of heritage sites in the country. The company is also planning to bring its video-sharing service YouTube to television screens in India. The technology giant is already in talks with a few DTH (direct-to-home) providers in the country to make it a reality.
Comment(s)