Apple sales up 4.2% to $37.5B in Q4, profit down 8.5%; iPhone up 26% but iPad sales almost flat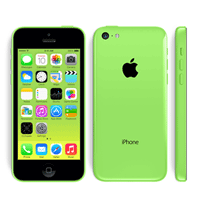 Apple Inc's profit and margins slid despite selling 33.8 million iPhones in its September quarter, and greater China revenue climbed just 6 per cent even though two smartphone models hit store shelves in its second-largest market last month.
The unremarkable quarterly numbers prompted some disappointed investors to cash in recent gains in the stock, which slid 5 per cent at one stage after-hours on Monday.
Wall Street had hoped for a stronger beat on quarterly sales after the company predicted in September that its revenue and margins would come in at the high end of its own forecasts.

Chief Executive Tim Cook predicted a "really great" holiday season: a crucial time for Apple as its new iPads go up against Amazon.com Inc's  Kindle Fire and its new iPhones compete with lower-cost gadgets made by Samsung Electronics and other rivals using Google Inc's Android software.
Sources have said demand for Apple's $100 cheaper, brightly hued iPhone 5C lagged sales for the top-tier 5S, spurring concerns about the iPhone's market positioning and its ability to compete with a growing profusion of lower-cost rivals. The iPhone 5C is available in the United States starting at $99 with a contract, or $549 for an unlocked model with no contract.
In particular, some investors worry Apple may have missed a chance to jumpstart sales and fend off Samsung in China with an even more affordable phone. The company has ceded ground steadily to Samsung and homegrown competition like Huawei HWT.UL and Lenovo (0992.HK), but needs to stake out a bigger spot in the world's top cellular market to rekindle growth.

Revenue from China, Hong Kong and Taiwan climbed just 6 per cent to $5.7 billion in the quarter, despite the 5C and 5S going on sale in September. The previous-generation iPhone 5 began selling in the country only in December, meaning comparisons should have benefited from a more typical year-ago quarter, analysts said.
Sales grew by about 24 per cent from the previous quarter, or by about $1.1 billion. But that lagged the roughly $1.4 billion that Apple managed to tack on in the December quarter of 2012.
"It does raise the question, how well is Apple doing really, in China?" said JMP Securities analyst Alex Gauna.

"Apple is a very healthy company," he added. But "if you look at the last few quarters, and even with the guide, it's not much of a growth company."
Cook told analysts on a conference call that results from China were "pretty good" but acknowledged room for improvement.
"We obviously want to do better," he said.

Hoping for more
Cook did not address the overall popularity of the 5C on his call with analysts but mentioned there was "a very significant backlog" for the more expensive 5S.
The world's most valuable tech company said on Monday it expected revenue of $55 billion to $58 billion this quarter, outpacing Wall Street's forecast for about $55.65 billion.

Gross profit margin for the fourth quarter ended September was 37 per cent, down from 40 per cent a year ago as intense competition from the likes of Samsung took a toll. That was roughly level with analysts' average 36.9 per cent forecast.
"We would have expected higher gross margins," said Morningstar analyst Brian Colello. "With the higher price phones and clear preference toward the 5S, we were all expecting more of a gross margin boost for the December quarter."
Shares in Apple, which have gained 17 per cent since its upbeat forecast last month, slid as much as 5 per cent on Monday before recovering after Cook said the company will continue studying its capital-return program, addressing recent demands by investors to share more of its cash hoard.

The stock was down 1.2 per cent at about $523.43 after hours.
Beyond the holiday quarter, some investors still hold out hope that the company that upended the cellphone industry and popularized tablet computing can again dream up a revolutionary device, returning Apple to the stellar growth of past years.
The company is increasingly hard-pressed to fend off rivals. Strategy Analytics estimated on Monday that Apple's market share slipped to 13.4 per cent in the calendar third quarter from 15.6 per cent previously, while Samsung led with 35.2 per cent.
As growth tapers off, some shareholders have become increasingly aggressive at seeking a bigger return of cash - the company ended the September quarter with $146.8 billion in cash plus short-term and long-term marketable securities.
Billionaire Carl Icahn, who owns 4.7 million Apple shares, has led the charge, demanding the company initiate a tender offer to buy back $150 billion of its stock.
Cook told analysts the company will continue to seek shareholder input on its capital return program, and will announce any changes in the first part of the new calendar year.
Apple said it sold 33.8 million iPhones last quarter, roughly in line with expectations for 33 million to 36 million.
It sold 14.1 million iPads during the quarter, up very slightly from 14 million in the year-ago quarter, and moved 4.6 million of its Mac computers, down from 4.9 million a year ago.
Revenue was $37.5 billion, ahead of Wall Street's average forecast of $36.8 billion, according to Thomson Reuters I/B/E/S.
Earnings per share slid for the third straight quarter to $8.26, but ahead of analysts' average estimate of $7.94.
"They had already preannounced and people got euphoric in recent weeks. It wasn't a massive blowout," said Shannon Cross of Cross Research.
---