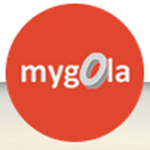 Mygola Inc, the company that owns and operates customised online trip planning portal mygola with a crowd-sourced backbone, says three-fourth of search requests on its site are coming from outside India.
"Of the 100,000 unique visitors a month, 25 per cent each comes from India and the US, while the rest come from other global markets such as Germany, Australia, Malaysia and Singapore," said Anshuman Bapna, who founded Mygola, along with his IIT Bombay batch mate Prateek Sharma in 2009.
Mygola offers customisable travel itineraries which can be booked instantly. Travellers can choose from its collection of itineraries curated by locals and other experienced travellers. They can also tweak itineraries by changing days and adding places. Travellers can collaborate and then instantly book the entire itinerary like hotels, museums and even local transportation.
A free-to-use platform, mygola generates revenues mainly through affiliate bookings and advertising. According to Bapna, the site sees good engagement numbers with people spending a lot of time, inviting other co-travellers and editing their plans for hours. In December 2011, the company secured $1 million from 500Startups' founder Dave McClure, Blumberg Capital and a few angel investors. Last month it secured $1.5 million in Series A round of funding led by Helion Venture Partners, with participation from existing investor Blumberg Capital.
The firm is using the capital to expand to the US market. With 14 employees on board, it will soon open an office in San Francisco and Bapna will relocate to head the operations.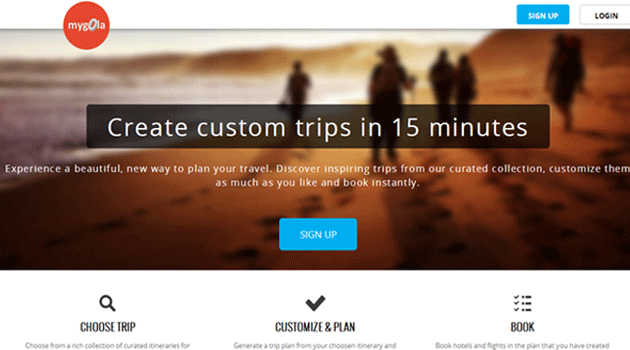 "We have always focused on building a global product and the idea is to allow one of the co-founders to focus on growing partnerships, marketing and the press," Bapna said.
Although the US is a key market for Mygola from a partnership and content point of view, it is also seeing a similar traction here in the domestic market as well. Bapna says mygola has already started working towards increasing its coverage in India, where the main opportunity lies in how package tour travellers are transitioning into independent travellers who care much about control, flexibility and authenticity of the travel experience.
"It does not mean that we are neglecting other geographies. We feel that independent travellers in these regions have very limited options when planning trips and we are actively looking at partnerships to expand into these geographies," he said.
According to him, the firm has already bagged sufficient capital to give it runway of at least another year or more. However, it will be back in the market for funding by the end of next year to fuel customer acquisition. The firm may raise around $5-10 million in its Series B.
The online travel planning space has been heating up for the past few years, with global players such as Utrip, Plnnr, Tripomatic and domestic sites like Triptern and JoGuru making good progress.
Bapna says, mygola differentiates from these names as they are largely focusing on city level itineraries.
"We understand that the biggest pain point is when one is travelling across cities or entire countries, but existing sites do not address this need. We also feel that most travellers want to copy and tweak itineraries from the world's savviest travellers. At mygola, we offer a huge database of structured itineraries sourced from New York Times, National Geographic, The Independent and Lonely Planet. That way, travellers can see what experienced ones do and then use that as the template for their custom trip," he said.
Another home grown venture which is also trying to capitalise on travel itineraries is Tripoto.
(Edited by Joby Puthuparampil Johnson)
---