Dropbox seeks new funding, valuing company at $8B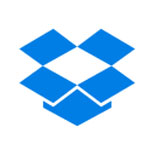 Fast-growing file-sharing and storage startup Dropbox Inc is trying to raise $250 million in additional funding in coming weeks, which would value the six-year-old company at more than $8 billion, Bloomberg Businessweek reported on Monday.
The company may become the latest hot Silicon Valley startup to take advantage of flush investors and stratospheric valuations for fledgling tech companies. Loss-making Twitter Inc is now valued north of $20 billion after its debut; Pinterest, which only recently began to clarify its business model, last month won a round of financing that valued the nascent website at $3.8 billion.
Dropbox, which is increasingly competing with Microsoft and Google as well as fellow startup Box in the fast-growing field of cloud storage, wants to beef up its sales and engineering teams and acquire technology, the Bloomberg story said citing two people with knowledge of its plans.

Dropbox declined to comment on the funding report.
Last week, the six-year-old company unveiled what it called one of the most comprehensive upgrades to its service for businesses, including a feature that allows users to easily maintain both personal and corporate accounts. Those features come at a time large rivals like Microsoft and Amazon Inc are muscling into cloud-storage, a strategic weapon in an era of widespread mobile computing.
Founded in 2007 by Massachusetts Institute of Technology graduates Drew Houston and Arash Ferdowsi, Dropbox rapidly accumulated users by touting its ease-of-use and polished interface that syncs files across multiple devices and operating systems. Houston said earlier this month that Dropbox has 200 million users.

Rival startup Box is now preparing to go public in 2014, Reuters reported earlier this month.
---