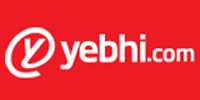 Fashion and lifestyle etailer Yebhi.com  run by Big Shoe Bazaar India Pvt Ltd, is close to raising its fourth round of funding worth $30 million. Talking to Techcircle.in/VCCircle, Manmohan Agarwal, founder and CEO, Yebhi.com confirmed that the firm is in the final stage to raise the fourth round and it is expected to be complete within a month.
Yebhi has been in the market to raise its Series D for quite some time, failing which it had raised a bridge round of $12 million from its existing investors earlier this year.
Including the last bridge round the total capital infused in Yebhi to date stands at $39 million. Last year it had raised its Series C of Rs 100 crore ($18 million) which was led by Fidelity Growth Partners India and Qualcomm Ventures; existing investors Nexus Venture Partners and Catamaran Ventures—the private investment arm of Infosys co-founder NR Narayana Murthy—also participated in the round.
Before that it had raised around Rs 50 crore ($9 million) in two rounds. In 2011, Catamaran Ventures led the second round of funding worth Rs 40 crore. In 2010, it had raised its Series A worth Rs 10 crore from Nexus Venture Partners.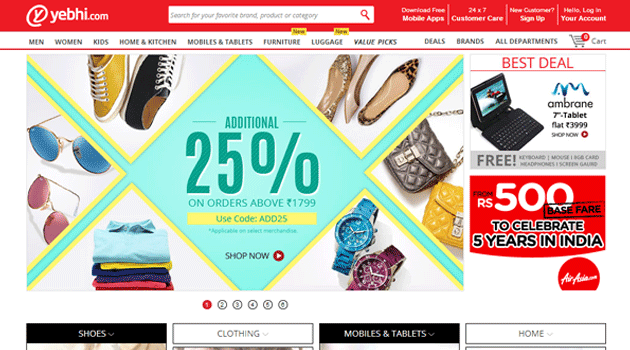 In a separate report Medianama stated that two of the board members of Yebhi, Raul Rai from Fidelity Growth Partners and Suvir Sujan from Nexus Venture Partners, have quit in September this year.
The report also suggested that these two investors will not participate in the current round. "The financing environment in e-commerce is tough. Most of these guys are early stage small investors and feel that they can't take lead any further in investing and take the company forward; so they are waiting and watching," the report quoted Agarwal as saying.
Business wise the firm had shared in September this year that the etailer is clocking 6,000-7,000 orders a day with the average order value being around Rs 1,500; which puts its gross merchandise value or GMV in the range of Rs 27 crore to Rs 31 crore. The firm wants to raise funds for 'further expanding, marketing and strengthening the brand'.
We will update the post as we get more information on the same.
(Edited by Joby Puthuparampil Johnson)
---