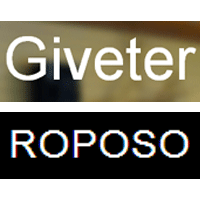 Relevant e-solutions Pvt Ltd the startup behind Giveter, a recommendation engine for gifts, has raised its first round of funding from a group of investors. Though the exact amount remains undisclosed, Avinash Saxena, co-founder, Giveter, shared that it is just under $500,000 (or less than Rs 3.1 crore).
The investors include Binny Bansal, co-founder, Flipkart, Anand Lunia-led seed fund India Quotient and 5ideas Startup Superfuel, an early stage venture capital initiative launched by Pearl Uppal and Gaurav Kachru who earlier headed the e-commerce ventures of the Delhi-based Smile Group.
Along with the fundraise, the company has announced the launch of its second venture-Roposo.com, a similar recommendation engine focused on fashion category. Roposo.com is just a couple of weeks old, Saxena told Techcircle.in.
"It works on the same algorithm as Giveter and helps people find fashion products based on their liking," he said.
On why the company launched a second portal in the same niche, Saxena said when the firm tried to combine gifts and fashion it was compromising on both categories. "Since they are very distinct categories we decided to have separate platforms for both. However, we are trying to crack a design where we can combine both on one platform but that will happen only when we are able to give both categories a justified presence on the same platform," he said.
The capital raised will be used to build the technology and enhance awareness of the brand among users. It will also be used to build the team as the promoters are looking for talent to build algorithms, improve user interface and UX and marketing.
Giveter was launched in August last year by Saxena (former CTO of Zomato) and Mayank Bhangadia.
A little more than a year later, Giveter is very close to breaking even, said Saxena. "We are getting close to 300,000 people on Giveter every month," he said, adding the apps for the platform should be out in a month.
"Though we earn revenue by getting commission on lead generation, revenue is not the focus right now. We want to bring as many users on Giveter and Roposo as possible," he said.
(Edited by Joby Puthuparampil Johnson)
---