Mumbai-based Electronic Payment and Services Pvt Ltd (EPS), which manages end-to-end ATM operations for various commercial banks in the country, has secured Rs 33 crore (over $5 million) in funding from Asia Participation BV, an affiliate of Netherlands-based entrepreneurial development bank FMO NV. The capital will be used for bringing innovations in the current business, the company said in a press release.
Prior to this round, EPS had raised Rs 53 crore from Aavishkaar Capital in two rounds. With the latest funding, EPS has raised Rs 86 crore to date.
"In spite of uncertain market and macro-economic conditions in FY2013, EPS was able to drive the ATM deployment project in Maharashtra. We aim to become one of the leading service providers of electronic banking and payment services," said Sanjay Kapoor, founder director, EPS.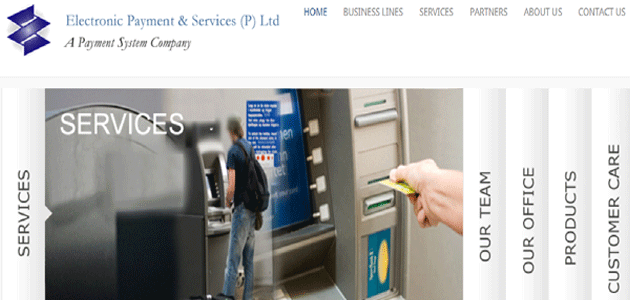 The company was set up by Kapoor in 2011. He holds a PG diploma in computers and has 15 years of experience in the retail and realty sector. EPS specialises in retail banking and technology domain and manages end-to-end ATM operations to enable banks to concentrate on hard core banking. EPS's business strategy involves market penetrating through outsourced ATM services, EFT PoS outsourcing, switching for payment processing and related technology infrastructure services.
FMO invests in companies, projects and financial institutions from developing and emerging markets. It creates access for entrepreneurs in developing countries to financial services and expertise that enable them to drive sustainable development. It provides equity, loans and guarantees, capital market transactions, mezzanine and other tailor-made solutions, long-term and short-term project financing and access to its expertise, vast network and partnerships.
The online payments space has seen a lot of action of late. Last week, Mumbai-based online payments company Citrus Payments Solutions secured an undisclosed amount in funding from econtext Asia Ltd, a Japanese online payments firm; and Beenos Asia Pte Ltd, a subsidiary of Japanese e-commerce and incubation company Netprice; with participation from Sequoia Capital. Late last month, ICICI Venture, the alternative asset management arm of ICICI Bank, invested $22.4 million in Bangalore-based payment gateway services provider BTI Payments Pvt Ltd in return for a significant stake. In the same week, Japanese multinational engineering and electronics conglomerate Hitachi acquired Chennai-based payment solutions firm Prizm Payment Services Pvt Ltd.
Earlier, Mumbai-based Spunk Media Pvt Ltd, which runs the online mobile billing aggregator Qubecell, was acquired by San Fransisco-based mobile payments company Boku. In June this year, US-based online restaurant reservations firm OpenTable Inc acquired Mumbai and Silicon Valley-based mobile payments startup JustChalo Technologies for around $11 million.
(Edited by Joby Puthuparampil Johnson)
---