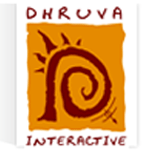 Bangalore-based game company Dhruva Interactive has launched an incubator called Gametantra which will focus on mobile game developers. It will provide the developers with office space and mentorship in return of 3-7 percent stake. It will conduct a six-month long incubation program.
According to a Medianama report the incubation centre has space for 7-8 startups and has already received applications from 12-13 developers. The program begins in January 2014. After the completion of the six-month program the developers' stay can be extended another six months if there is a real need for it.
"Recently someone told us that developers need mentoring more than money so we decided to spruce up our old office which is now being used only for administrative purposes for incubating these companies," Medianama quoted Rajesh Rao, founder, Dhruva Interactive as saying. As of now there are no financials involved but the incubator might look at setting up a fund as well if they see a need for the same. As of now the company becomes a non-voting, non-managing shareholder in the startups. It has some bigshots from the gaming world as mentors like Rajesh Rao, founder, Dhruva Interactive; Samir Bangara, MD- digital, Disney UTV; Gregg Barnett, creative director, Dhruva; Nick Martinelli, studio art director, Dhruva; Vlad Micu, gaming consultant and Raju Patil, studio operation head, Dhruva.
Just last month Mumbai-based Nazara Technologies Pvt Ltd, a mobile games developer and publisher launched a Rs 5 crore seed fund focused on the gaming space. The fund plans to make investments in early stage game developers, as well as other companies working in the gaming space. It looks to invest between Rs 25 and Rs 50 lakh in exchange for a stake, which will be decided depending on the startup. The fund is going to make six-eight investments in 2014, and the same number in the following year.
---