The Year That Was: Startup incubators launched in 2013

The year 2013 saw a boom in the tech startup space, with new ventures across all technology verticals cropping up in India. This was validated by the fact that many multi-national companies operating in the tech as well as the non-tech segments came forward to launch startup accelerators, despite the fact that the country is already home to over a dozen incubators and accelerators including Morpheus, Microsoft Ventures, Times Internet's TLabs, government-backed Startup Village, GSF Accelerator among others.
Here we bring you a list of all the accelerators and incubators launched/announced in this calendar year.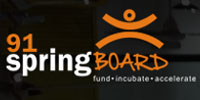 91SpringBoard

Launched in March, this Delhi-based incubator not only offers vanilla co-working space but also invests in its incubatees. It was started by a team of eight 'on-site entrepreneurs' including Pranay Gupta (who quit the accelerator at IIM Ahmedabad's Centre for Innovation Incubation and Entrepreneurship (CIIE)), Anand Vemuri (associated with US-based medical device start-up Caldera Medical), Varun Chawla (founder of myguesthouse.com which was acquired by MakeMyTrip), Priyanka Sharma (entrepreneur-in-residence at YouWeb Incubator in California) and Girish Khera (founder of Scientific Animations). It will invest in 10-15 startups per year and will take stakes of up to 35 per cent in its portfolio companies.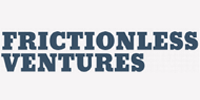 Frictionless Ventures
This is a venture launched by Ravi Gururaj, co-founder of Harvard Business Angels (India chapter) and a top executive at software firm Citrix Systems. Unlike other incubators, this one is an idea experimentation lab, based in Bangalore. It picks up and incubates concepts relevant to cloud computing, mobility and Big Data space. Contrary to the traditional model, Frictionless Ventures will put the money first in an idea and then incubate it (this is called reverse angel investing). Once it invests in an idea, it will build a team around it, provide mentorship, develop the product and help it go to market. It will also invest $50,000-$250,000 in each 'idea'.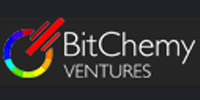 BitChemy Ventures
This is a tech incubator-cum-seed fund. Based in Hyderabad, BitChemy is looking to incubate three-four ideas from across the globe every year. The firm was incorporated last year, but started operations early in 2013. It has already invested a total of $6 million in three incubatees so far. It basically invites ideas from entrepreneurs and is operationally involved in building the ventures. BitChemy also invites early-stage companies (which have some validation) for investment of up to $100,000 each in return for a minority stake.
PayPal India accelerator

PayPal, the online payment company owned by eBay Inc, also launched a startup incubator at its development centre in Chennai. The centre will incubate 8-10 startups in the first batch, with two companies already joining the programme. The incubatees will get office space, mentoring and technical training, besides networking opportunities during the 12-month programme. The firm, however, will not pick stakes in the startups undergoing the process. PayPal has already partnered with The Indus Entrepreneurs (TiE), Chennai, which will identify and pick the entrepreneurs, and provide them business mentorship.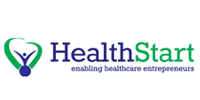 HealthStart
HealthStart is a healthcare-focused incubator in Delhi and incubates around 15-20 startups every year with a seed capital of up to $100,000. The organisation, which claims to be the country's first incubator to focus on healthcare entrepreneurship, will essentially focus on technology players, mobile health solutions and low-cost healthcare within the segment. It is going to look at the entire spectrum of support – right from seed funding to looking at their business models. HealthStart will also provide ready-to-operate working space including facilities like computers and the internet. Plus, it will help the startups with networking, find resources for their management teams and also focus on active mentoring.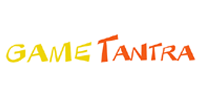 Gametantra from Dhruva Interactive
Gametantra is the newest incubator in town. Launched last week, this incubator mainly focuses on mobile game developers and provides them with office space and mentorship in lieu of 3-7 per cent stake. A venture of Bangalore-based games company Dhruva Interactive, Gametantra will conduct a six-month long incubation program. The incubator has space for seven-eight startups and has already received applications from around a dozen developers. The programme begins in January 2014.
IIM Calcutta's new incubator for BoP space

Indian Institute of Management (IIM) Calcutta's incubator focuses on social enterprises addressing the problems of people living at the bottom of the pyramid. The on-campus incubation unit has no name yet, but it will be part of the institute's Centre for Entrepreneurship and Innovation (CEI). The incubation facilities will include mentorship support from faculty and alumni. It will be incubating companies both physically and virtually. It has already signed agreements with four social entrepreneurs—Mumbai-based Doctors For You (DFY), Kolkata-based SwitchON-ONergy; Uttarakhand-based Edwell Solutions, and Delhi-based Utopia.
Samurai Incubate
Samurai Incubate Inc is a Tokyo-based startup incubator-cum-early-stage investor with presence in over a dozen overseas markets. A few weeks ago, Samurai Incubate announced that it would be looking to set up a centre in India in partnerships with domestic incubators. It is already in talks with online funding platform Let'sVenture.com and Bangalore-based Kyron Accelerator to make it a reality. It mainly supports early-stage startups operating in the areas of management, marketing, sales, human resources and finance. It invests up to $50,000 in return for 15 per cent equity, and has supported more than 70 companies to date.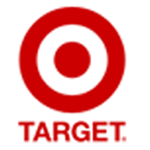 Target Corp's incubator
Retail giant Target Corporation is also setting up a startup incubator in Bangalore. Named Target Acceleration Program, this will pick a couple of product startups operating in the Big Data, content aggregation, mobility and search space every year, and will also provide them with $30,000 in funding. The incubator has already invited two startups, Tookitaki and DataWeave, for a pitching session. It is mainly looking at ideas that have the potential to help transform the retail industry. Kyron Accelerator will run the programme for Target Corp. The programme will start from next month.
---