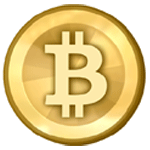 Some Bitcoin traders, who had suspended operations after the Reserve Bank of India's (RBI) warning against the use of digital currencies, have resumed operations on a trial basis. Those who have resumed operations include BitQuick and Unocoin, while BuySellBitco.in, INRBTC, and Real Bitcoin still remain suspended.
The development was first reported by PTI.
BitQuick is relatively a new Bitcoin platform, which started operations just a few days ago. The firm claims that it helps connect Bitcoin buyers and sellers directly to their own bank accounts without charging any fee. One can also customise his/her sell order price and allows incremental filling of the order.
Unocoin claims that it enables users buy Bitcoin by paying Indian currency from any online bank or through NEFT/RTGS easily. Those who sell the digital currency will receive the value in Indian rupees to his/her bank account. However, the company clarifies in a post on is site that 'Unocoin is running on trial basis. Strict buying and selling limits are applied on all accounts.'
Real Bitcoin, another new entrant, said in a post on its site, "Since January 9, 2013, we were sharing Bitcoin information to Indian customers. All users who have registered with their email were verified. We would like to return all the coins to all the users who have a balance still deposited with us. We will be sending an email to all the users before January 15, 2014, with specific instructions to receive their deposits to rbitco.in. ...Next month we will be continuing the service with a fresh data and a new site."
Early this month, Bitcoin operators in India had sought legal clarity on trading of the virtual currency, in the wake RBI's warning. Bitcoin Alliance India, a Bitcoin traders' body, had also urged people to refrain from trading until the government comes up with clarity on the same. The newly-formed body, which has around 10 members, has already hired law firm Nishith Desai Associates to present its case before Indian courts.
According to the RBI's note, users of virtual currencies are exposed to both legal and financial risks and the absence of information of counterparties in such peer-to-peer anonymous/pseudonymous systems could subject the users to unintentional breaches of anti-money laundering and combating the financing of terrorism (AML/CFT) laws. RBI also says it is examining the issues associated with the usage, holding and trading of such virtual currencies under the existing legal and regulatory framework of the country, including foreign exchange and payment systems laws and regulations.
(Edited by Joby Puthuparampil Johnson)
---