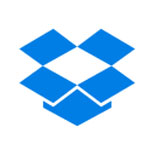 Dropbox Inc has secured $250 million from a fund managed by BlackRock Inc and other investors in a new funding round that values the provider of online storage services at almost $10 billion, according to two people familiar with the matter.
The sources declined to be named because the funding round was private.
Dropbox, the 6-year-old Silicon Valley startup many expect to go public sometime this year, is taking advantage of flush investors and skyrocketing valuations for fledgling tech companies.
The company has undergone tremendous growth amid the meteoric rise of cloud, or Internet, storage, which is expected to continue booming alongside mobile computing. Other companies, including Microsoft Corp and Amazon Inc are expanding into the cloud business.
Dropbox's other investors include Goldman Sachs, Sequoia Capital, Accel Partners and Index Ventures.
Dropbox and Blackrock were not immediately available for comment. The Wall Street Journal originally reported the new funding round.
The startup's valuation has climbed alongside demand for online storage. The company was last valued at about $4 billion after a 2011 funding round.
Founded in 2007 by Massachusetts Institute of Technology graduates Drew Houston and Arash Ferdowsi, Dropbox rapidly accumulated users by touting its ease-of-use and polished interface that syncs files across multiple devices and operating systems. It last claimed 200 million users.
The company offers limited amounts of storage for free to individual consumers, who had been its initial focus, but analysts expect it to increasingly go after the deep-pocketed corporate market.
In November, it unveiled what it described as one of the most comprehensive upgrades to its service for businesses, including a feature that allows users to easily maintain both personal and corporate accounts.
Rival startup Box is also preparing to go public as early as 2014, Reuters reported in November. At its last funding round in December, it was valued at $2 billion.
---