GupShup launches enterprise messenger Teamchat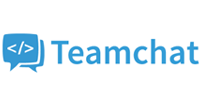 India- and US-based Webaroo Inc, which offers the mobile messaging app GupShup Messenger (earlier SMS GupShup), has launched a new enterprise app called Teamchat. A freemium app, Teamchat enables users to hold unlimited business conversations in a structured manner. The app also aggregates and gives analytics vital for any enterprise, claims the company.
"While India was predominantly a feature phone market, we built a SMS messaging platform. Now, smartphones are coming in and we are building a product for them," Webaroo co-founder and CEO Beerud Shah told Techcircle.in. "On the consumer side, we have many apps like WeChat and Line, but they won't work well for businesses, because it can support only a limited group size. Teamchat is basically a WhatsApp for the enterprise, but it can support unlimited group size."
The development was first reported by NextBigWhat.

According to Teamchat's site, the app is designed to make business teams more efficient and productive. One can customise in-message forms to his/her business and team requirements, and adapt it to one's workflow than the other way round. It also features 'smart forms' that can reduce the number of messages in the stream, making the important messages standout. The smart forms also aggregate the responses into structured data, hiding low-level data and showing high-level insights.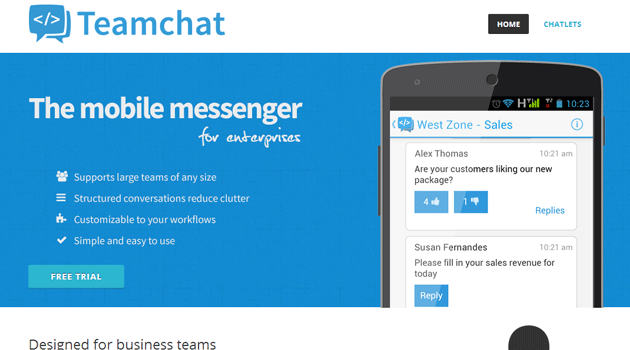 Teamchat can support large teams and can be integrated with one's enterprise apps, including ERP and CRM tools. The app also has several pre-defined built-in functions integrated with it, including HR, sales, support, finance and operations. The app is currently available on the web as well as on Android devices.

"The product is still in beta. We are in talks with two-three large enterprises in the banking sector. Once we get some traction, we will launch it commercially," said Shah.
Webaroo was co-founded in 2007 by Beerud Shah (CEO), Viswanath Ramachandran (CTO), Chirag Jain and Milind Agarwal. In 2011, it had raised a Series E round of funding, led by the US-based venture capital firm Tenaya Capital, with participation from Lloyd George, New Horizons, Charles River Ventures, Helion Ventures and Globespan Capital Partners.
---