Spotify seeks to hire US filings expert as bankers eye IPO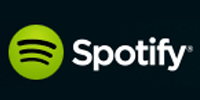 Online music streaming service Spotify is recruiting a U.S. financial reporting specialist, adding to speculation that the Swedish start-up is preparing for a share listing, which one banker said could value the firm at as much as $8 billion.
Meeting U.S. Securities and Exchange Commission (SEC) standards for filing financial disclosures is essential for any firm planning to go public and bankers and lawyers said they inferred from the job ad that the company is getting ready for an initial public share offering (IPO), possibly next year.
Streaming and on-demand music have soared in popularity alongside smartphone use, though such services have so far struggled to make profits due to the cost of royalty fees.

A Spotify IPO would be one of the most eagerly anticipated global tech IPOs, and bankers speculate it could come alongside possible listings by AirBnB, Square and mobile games maker King which was also created in Sweden.
"It looks like they are preparing themselves for an IPO," said one corporate finance lawyer, who is not advising the firm.
The job advertisement, posted on Spotify's website and on LinkedIn, said the successful candidate - an "External Reporting Specialist" - would be required to "prepare the company for SEC filing standards. Set up all reports necessary to be SEC compliant".

Spotify declined to comment on whether it has IPO plans.
"As Spotify grows and becomes a more mature company we are looking for people who can help us keep our financial reporting in order and up to global standards," a spokesman said.
Spotify founder and CEO Daniel Ek has previously played down a listing to Swedish media, saying he was keen to keep the company private. But strong investor sentiment and buoyant tech shares have fuelled speculation by bankers and industry players about a possible listing.

Following a botched debut by Facebook, shares in the social media network have soared nearly 80 per cent while Twitter shares are up almost 30 per cent since its November IPO.
Fierce competition
Spotify raised $250 million in a funding round in November, making it one of the world's most richly capitalized start-ups.

One senior banker with a global investment bank said that last year's fundraising meant the company would probably focus on further expansion so that it could go to the market with a flotation next year, when the company could be valued at as much as $7 billion to $8 billion.
He said it would be advisable to employ expertise in filing the company's accounts to listing standards well in advance of any flotation.
"They would need such a person, and to make sure that person is settled in, in order for it to be possible to list the company in the United States next year."

Early investors in Spotify include Nordic venture capital firms Northzone and Creandum. Sean Parker's Founders Fund, Kleiner Perkins, Digital Sky Technologies, Accel Partners and Goldman Sachs joined in later financing rounds.
Technology Crossover Ventures led the most recent $250 million funding round, which helped the Swedish music service bolster its U.S. business, which trails services such as Pandora Media, and launch in other countries.
Spotify has over 24 million active users compared with Pandora's 73.4 million.

Competition is also fierce with Apple Inc's iTunes Radio, Sirius XM, Rdio and a handful of smaller players battling it out for listeners.
Corporate filings for 2012 in Luxembourg, where Spotify is registered, show the company more than doubled revenue that year to 435 million euros ($571 million), but had a net loss of 58.7 million euros.
Pandora, whose shares have nearly tripled in the past year, reported higher revenue and profit for the quarter ending in December, but said costs to expand its audience were rising.
---