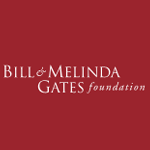 Bill & Melinda Gates Foundation and the government of India's Department of Biotechnology (DBT) have picked six Indian innovations, including two startups, to contribute to the development of sanitation solutions for the future- as part of the 'Reinvent the Toilet Challenge: India'. The projects have also received a total of $2 million in grants.
"Effective and comprehensive sanitation seems an impossible dream for India," said K Vijay Raghavan, secretary of DBT. "By implementing effective solutions in each kind of social context, big problems can be dealt with in small units and be catalysts for scaling up."
'The Reinvent the Toilet Challenge: India' is a collaborative effort of the DBT, Biotechnology Industry Research Assistance Council, and the Bill & Melinda Gates Foundation to fund Indian researchers to develop innovative, safe and affordable sanitation technologies. It is an India-specific programme modelled on Bill & Melinda Gates Foundation's global programme.
"By applying creative thinking and new approaches to sanitation challenges, we can improve people's lives. And we have no doubt that these new partnerships with India will help us achieve this," said Brian Arbogast, director (water, sanitation and hygiene team) at Bill & Melinda Gates Foundation.
Here is a quick look at the six projects picked for the $2 million grant:
Eram Scientific Solutions Pvt Ltd (Kerala): Eram, in collaboration with University of South Florida, has developed an off-grid, self-sustained, modular and electronic toilet for houses and communities. The system will have a modern, public toilet with an advanced onsite, biological treatment system.
Pradin Technologies Pvt Ltd (Bangalore): It has developed a system that uses ultra-sound technology to reduce water usage in toilets.
Amrita School of Biotechnology (Kerala): Its technology uses viral agents to target and kill pathogens and odour-producing bacteria in fecal waste. This can be integrated into waste treatment systems.
IIT Roorkee: The institution, in collaboration with Fresh Rooms Life Sciences, has developed a single house-hold container that will cultivate Black Soldier Fly larvae, using human faces, which can then be processed into other valuable products.
Institute of Chemical Technology Mumbai: Its project will evaluate the concept of using fine sand-like material and an air blower to create a water-free toilet interface that is free from odour and flies.
BITS Pilani: BITS Pilani's KK Birla Goa Campus, in collaboration with Ghent University and Sustainable Biosolutions, will demonstrate a novel septic tank design that integrates electrochemistry to reduce organic pollutants and improve the quality of effluent discharged.
(Edited by Joby Puthuparampil Johnson)
---