PubMatic to hire 100 employees to strengthen India operations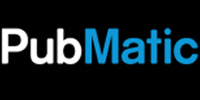 PubMatic Inc, a California-headquartered digital advertising solutions firm with offices in India, Europe and Australia, is hiring around 100 new employees, including 80 engineers, with an aim to strengthen its India operations. PubMatic, which raised $13 million led by Nokia Growth Partners last month, currently employs 300 people in India.
Over the next 12 months, PubMatic aims to deliver key technology initiatives out of Pune, continue developing local talent, and help drive sales in APAC, Japan and Australia.
"PubMatic has employees on the ground in India, the US, the UK, France, Germany, Japan, Singapore and Australia. We have leveraged India's rich pool of technology talent to bring new and exciting technological innovations to the global advertising technology market," said Rajeev Goel, co-founder and CEO of PubMatic.

The company said its plans for India will help it tap into the country's rich pool of technology talent, which produces 1.2 million engineering graduates every year. According to PubMatic, such skills are vital to PubMatic's work in innovative areas of advertising technology such as the automated trading of ads through programmatic and real-time bidding, Big Data, machine learning and algorithms, mobile and video advertising, direct and mobile advanced targeting.
"Hiring highly-skilled engineers is vital to PubMatic's success globally, and Pune plays a key part in this. Our engineers create industry-leading solutions. For example, we developed an ad-server and transaction automation technology that processes over 100 billion online transactions per month. The Big Data system developed by our engineers supports over 100 gigabytes of data transfer per second, stores and processes over five petabytes of data in our data centers," said Mukul Kumar, co-founder and senior VP of engineering.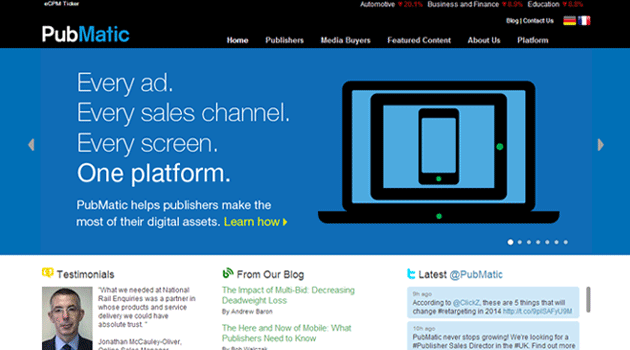 Founded in 2006 by Amar Goel, Rajeev Goel, Mukul Kumar and Anand Das, PubMatic provides a platform for premium publishers to help them manage inventories in real time. The platform combines real-time bidding, unified optimisation and audience insights, as well as hands-on support for publishers and helps them price, manage and control the inventories they bring to the market. The firm says it currently has hundreds of clients, including names such as eBay and NBC. In a recent interview with Techcircle, co-founder Mukul Kumar had said that the firm was planning to expand its footprint to Japan in this year. It is also looking to add more global languages to its ad platform, as part of its overseas expansion plans.
Recently there were reports that the company is planning an IPO which could be valued at $1 billion. The company is working with Credit Suisse Group AG and Citigroup Inc. on the offering.
(Edited by Joby Puthuparampil Johnson)

---