Excl: Big Data-based rating agency Solaron raising funding from IAN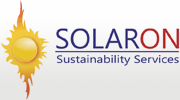 Bangalore-based Solaron Sustainability Services Pvt Ltd, a Big Data and cloud-based rating agency which offers ESG (environmental, social and corporate governance) services to international institutional investors, is close to raising an undisclosed amount in funding from Indian Angel Network (IAN), a source privy to the development told Techcircle.in.
Solaron was founded in 2006 by husband-wife duo Vipul and Sonali Arora. Vipul is an alumnus of TA Pai Management Institute (Karnataka) and Stanford University, and had earlier worked with Innovest Strategic Value Advisors and Reuters. Sonali holds a MBA and held various roles in industries like IT, ITES and healthcare in companies like Infosys and Digital Globalsoft (now a part of HP).
Solaron offers ESG and sustainability research and corporate analysis & research to investment community across various geographies. Through on-the-ground investment research, Solaron provides information via primary and direct data collection, and reduces the investment community's over dependence on publicly available information.

It is commonplace for institutional investors to look for financial ratings and assessments from credit rating agencies like S&P, Moodys etc. Nowadays many international institutional investors have started looking at extra financial information such as corporate social responsibility and ESG performance. The proprietary ESG framework Solaron uses identifies how responsible a company has been with its resources, customers, employees, suppliers, regulators and the society. The traditional research does not look into these kinds of details and here is where Solaron comes into the picture.
According to the Solaron website, the company has a team of more than 80 analysts with services in 23 languages across the Americas, Europe, Africa, Asia, the Middle East and Oceania.
(Edited by Joby Puthuparampil Johnson)

---