HealthStart partners with ISB's DLabs, announcing six investments next month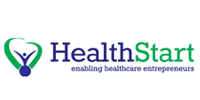 Healthcare-focused incubator HealthStart Pte Ltd has partnered with DLabs, a design-led business incubator of Indian School of Business, and plans to announce around half a dozen investments by end of next month, co-founder of HealthStart told VCCircle.
"We are selecting the first batch which will be announced around May this year. These companies will get an initial investment of Rs 15-20 lakh each which will be invested by HealthStart. After these six investments, for the next batch, DLabs and HealthStart will invest equal amounts in the companies," said Pradeep Jaisingh, founder and chairman of HealthStart.
An alumnus of IIM Ahmedabad, Jaisingh is also the managing director and CEO of International Oncology, a cancer care and research company, which is setting up a chain of cancer care centres in the country.

According to Jaisingh, the agreement between HealthStart and DLabs has already been signed.
HealthStart is also looking at later-stage investments in up to three companies where it could invest about Rs 50-60 lakh (up to $100,000). The company recently appointed Vishal Bansal as CEO. Bansal earlier worked as an advisor with Ernst & Young, founding member of angel and seed investor GSF and co-founder and CEO of VR Med Informatics.
Jaisingh also informed that HealthStart is in talks with various funds to co-invest in India.

"We are in talks with a US-based fund which could exclusively partner and co-invest with us in the Indian healthcare sector," Jaisingh said.
Launched in February 2013, HealthStart looks at providing startups with infrastructure, seed capital and working space. The company looks at investing $50,000 to $100,000.
Apart from Jaisingh, other founding partners of the company include Raj Airey, Suhail Chander and some other senior executives from the healthcare /financial services industry.

Airey is a UK-based NRI, who was previously CEO of the India unit of NYSE-listed healthcare company Baxter. He is also the founding partner of Wizzcare Home Health Solutions, which provides home-based healthcare support to families and senior citizens living in India. Suhail Chander heads corporate and commercial banking at IndusInd Bank.
(Edited by Joby Puthuparampil Johnson)
---