Zomato adds a social layer to restaurant discovery, looking to expand to 22 countries by 2015 end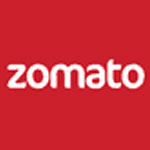 Gurgaon-based Zomato Media Pvt Ltd (formerly DC Foodiebay Online Services Pvt Ltd), which owns the popular restaurant & event-listing and review site Zomato has vastly revamped its site in the recent past, adding a social layer to restaurant discovery. The site now enables users to build networks of foodies they trust, provide and seek recommendations and chronicle their food-related experiences.
While it didn't find much success with making social login/registration mandatory to access the site (the company actually rolled it back), it seems to have changed the interface akin to that of a social hangout rather than a search-like platform.
Why be social?
The move comes a little after Google started aggregating full restaurant menus in the US and pushing Google+ reviews in restaurant search results. Also, making sign-ups mandatory could have been strategic in terms of upping their valuation as traditionally e-players get better valuation for users as opposed to mere traffic.
Speaking on the shift, Pankaj Chaddah, co-founder and COO, Zomato said, "People rely heavily on recommendations from friends, family and relatives while looking for a place to eat. We wanted to cater to this intrinsic need in a social setting through our website. We wanted to create a product that would encompass restaurant search, discovery, and be one that our users would enjoy using. Keeping users engaged and maintaining a rock-solid content platform are important aspects that will need to be addressed in 2014."
According to him, the move adds significant value to Zomato's users. "Searching for restaurants is now quicker than ever, and the addition of a feed with activities of the people one chooses to follow is a great way to discover restaurants, as well as interact with other members of the community." But, how many 'food profile' of its users will the portal be able to attract? In the world where most of the users are already quite active on WhatsApp and Facebook, is it logical to update their food status on Zomato as well.
In comparison, TripAdvisor has an interesting social integration with a separate tab called 'Your Friends' that allows users to access reviews from their Facebook friends.
Aggressive international expansion
While this year Zomato has been more engrossed in mainly enhancing its technology capability, around the end of 2013, Zomato saw some of its biggest international efforts with simultaneous launches in Turkey, Brazil, and Indonesia. Earlier this month, the company further grew its presence in Europe with the launch of Zomato Portugal, covering over 9,500 restaurants in the Greater Lisbon area. The company also claims that it is now getting over 16 million users on a monthly basis, globally.
"In the next two years, we plan to further expand our reach in 22 countries across Australia, Europe, Southeast Asia, and the Americas," Chaddah informed.
On hiring entrepreneurs
According to him, the company has interesting way of hiring employees to capture newer geographies. It invites ex-entrepreneurs to build business from scratch. The web/mobile developers are allowed to spend an all expense paid week at Zomato's Delhi office and work with the company's engineering team on real, live projects that are a part of the company's development pipeline. And if things work out well, they are hired. As of now, the company has received over 700 applications for the same.
Explaining the rationale of this initiative, Chaddah said, "It's easy to tell a potential hire how cool one's company culture is but it's a whole different game altogether to let them experience it. Those tech candidates that we see fitting in - in terms of skill and culture are offered full time positions. Our hire rate out of the last Trial Week was 45 per cent." Zomato currently employs over 650 people across geographies. It is looking to double this number in the coming year.
Zomato was founded by IIT Delhi alumni and ex-Bain employees Deepinder Goyal and Chaddah in July 2008. An online and mobile restaurant discovery service, Zomato provides information such as menus, directions, contact details, pictures and user reviews for over 197,000 restaurants. The services are available on the web, and on mobile for iOS, Android, Windows Phone and Blackberry platforms. In the past one year alone, the traffic has grown by over 300 per cent, as per an official statement. It has clocked revenue of Rs 11.5 crore for FY 2012 – 2013 (entirely from online advertising), and had an EBITDA loss of Rs 10.03 crore.
The company has raised $53.5 million in funding till date. The most recent one being $37 million that it had raised from Sequoia Capital and existing investor Info Edge, which runs a slew of consumer internet portals, including Naukri.com.
Comment(s)