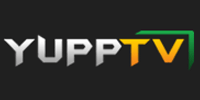 US-based Global Takeoff Inc., which owns and operates an internet TV service called YuppTV, has appointed Subroto Bhattacharya as its vice president (global) for customer acquisition. In his role, Bhattacharya will be responsible for managing the company's customer acquisition initiatives across geographies.
"With his strategic contributions, we look forward to adding might to the company's marketing initiatives as we continue to revolutionise the manner in which television is consumed across the world," said Uday Reddy, founder and CEO of YuppTV.
Bhattacharya comes with over two decades of experience and had earlier worked at leading television and entertainment companies in India, the US, the UK, Russia, Canada, Caribbean and Latin America. Prior to joining YuppTV, he was working at Asia TV in the US as well as the UK. Before that, he had worked at Zee Network for over 15 years. He had joined Zee as its group head in India and went on to become its country head for Europe and Americas.
YuppTV was founded in 2007 by Reddy, who was previously a director for Nortel, where he was responsible for sales in the Caribbean. It delivers more than 130 Indian TV channels and more than 3,000 on-demand videos, movies, TV shows and live events through multiple internet-enabled devices. The company is focusing on Indian expats worldwide with its services.
Early this month, it raised $2.5 million (Rs 15 crore) in angel funding from Sashi Reddi, a serial entrepreneur & founder and chairman of Sri Capital for a 10 per cent stake, valuing the venture at $25 million.
---