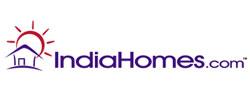 Armed with the Rs 150 crore it had raised in a recent round of funding, Gurgaon-based India World Technologies Pvt Ltd, the company that owns and operates the real estate broking portal IndiaHomes.com, is planning to expand its services to 50 cities this year. The company is currently present in six locations—Delhi, Gurgaon, Noida, Mumbai, Bangalore and Kolkata.
IndiaHomes founder Samarjit Singh also revealed that the company is likely to acqui-hire a player in its field. Without revealing further details, he hinted that there is just one player in their radar who the company intends to hire in order to enhance its capability on the technology front.
Recently, the company had unveiled its new globally patented technology—the Lead Preview System or LPS, which enables a voice clip of a caller to be sent directly to a pre-selected and validated empanelled broker with the help of IndiaHomes' Genie Algorithm. This saves time for a customer as there is a perfect match between the buyer and seller. The broker is required to pay Rs 1,000 for every lead that he chooses to service. Also, every buyer is allotted only one broker.
Until it had launched this technology, IndiaHomes had an in-house team of brokers that hand held customers through the complex processes of purchasing a property, including loan approval. The company earned 2 per cent commission of the transaction. Currently, it has over 500 professionals and plans to increase its head count to 700 by the next financial year.
Singh claims that IndiaHomes is the first company in its domain to have a UX and UI website designed especially for mobile devices with a 'mobile first' strategy. Also, while earlier the portal helped customers in buying a home, it has now forayed into the selling and renting space. The sellers of resale properties can either list their property along with pictures on their own or opt for assisted listing.
It has tie-ups with over 500 of India's leading real estate developers and builders across all major cities, as well as six banks for loans. As of now, the company claims of having served 1 lakh customers and crossed $1 billion of sales in Gross Merchandise Value (GMV). "We had grown at 270 per cent in FY11-12 and 140 per cent in FY12-13. Our financial goal is to reach $5 billion of sales in GMV in three years," said Singh.
Founded in 2009, IndiaHomes (formerly Agni Property Services Pvt Ltd) offers a complete turnkey of services such as short-listing of suitable properties, comparisons of multiple properties, site visits, market analysis and unbiased recommendations and advice best suited to the specific needs of the customer through its value-added services like expert documentation, finance and mortgage.
The real estate market in India, which has been traditionally dominated by the unorganised sector, largely unregulated and represented by sole proprietorships, has witnessed a change with the advent of online property portals. Today, there are over 4 million online searches per month for properties with 16,000 to 20,000 properties sold every month through portals.
Singh shares some interesting statistics about the growth in this segment. "Property portals receive 52 million property searches per year and over two lakh units sold through the internet per year. About Rs 1 lakh crore worth of property originates through the internet per year. And though the real estate market is witnessing a slow-down, it is still expected to grow at a CAGR of 15-20 per cent. All the real-estate portals combined have yet not scratched the tip of this very lucrative iceberg."
The property search space has seen a lot of activity on the funding as well as the introduction of new patent technology. Real estate portal Housing.com (earlier Housing.co.in) had recently added a new feature that provides a real-time visual representation of the demand and supply interactions in the property market.
CommonFloor.com had launched a new version of its apartment management offering called CommonFloor Groups. The new offering provides apartment communities across the country better communication, management and coordination amongst residents, owners (residents or non-residential landlords) and Resident Welfare Associations (RWAs).
(Edited by Joby Puthuparampil Johnson)
---