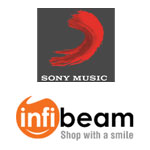 Sony Music Entertainment has picked 26 per cent equity stake in Infibeam Digital Entertainment (Indent), a subsidiary of e-commerce player Infibeam, for an undisclosed sum, according to a report in The Economic Times.
Launched in 2012, Indent is a platform focused on offering technology solutions to music labels, brands and smartphone makers. The platform enables companies and individual artists to build digital music destinations on mobiles, tablets and the web, for downloading or streaming music.
Indent also ensures easy billing and payment gateways for the same, and provides a destination to content owners for directly engaging with their consumers. Indent says it will continue to develop applications for many large labels and brands with integrated operator billing, original equipment manufacturer (OEM) bundling and social platforms.
"Indent continues to build state-of-the-art inclusive digital platforms powering music applications installed on millions of mobile phones and providing high quality experience to music lovers," said Vishal Mehta, founder and CEO of Infibeam.
"Indent fills a need gap for all music rights owners. As the digital eco system keeps evolving, there has been a strong need for an independent technology company that music companies can partner with to build innovative services and offerings," said Shridhar Subramaniam, president - India and Middle East, Sony Music Entertainment.
Sony's investment in Indent is music to ears of many entrepreneurs working in the Indian digital music industry, which has seen a lot of casualties in the recent times. In April this year, #nwplyng, a social music-sharing app with a gamification feature that enabled users to check in while listening to music and share it with friends on social networking sites, shut down. A month earlier, social music streaming service Dhingana shut operations and was later acquired by US-based Rdio. In May last year, Indian e-commerce major Flipkart shut down its online digital music store Flyte.
---