MakeMyTrip's Q4 net revenues rise 31% to $28.5M; non-air ticketing unit churn over 40% of revenues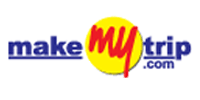 NASDAQ-listed online travel services firm MakeMyTrip (MMT) reported $28.5 million in revenues for the quarter ended March 31, 2014, an increase of 31 per cent over the year-ago period.
This growth was led by 43.7 per cent increase in its hotels and packages business while air ticketing unit saw 22.4 per cent rise. Non air-ticketing revenues less service cost generated over 40 per cent of its net revenues for the quarter.
On a constant currency basis the overall revenue less service costs grew 45.1 per cent led by 54.6 per cent growth in hotels and packages business.

This is the third straight quarter that its revenues less service costs (a crucial metric for OTAs) rose. Previously this has been sliding due to lower revenues from air tickets, which is the largest business driver for the company. The air ticketing revenues started moving back up from Q2 FY14.
The company's overall revenues for the fourth quarter grew 10.3 per cent to $60.9 million from $55.2 million last year.
The company also cut down its losses sharply from $20.3 million to $2.6 million.

Gross bookings for the quarter were $341.8 million, an increase of 9.7 per cent over the year-ago period and sported a 23 per cent rise in constant currency basis. Gross bookings for hotels and packages increased 45.1 per cent to $91.1 million (56.7 per cent in constant currency) while air ticketing saw gross bookings rise just 0.7 per cent (14.4 per cent in constant currency).
Number of air ticketing transactions declined 1.8 per cent to 1.035 million even as hotels and packages transactions surged 68.9 per cent to 0.28 million.
For the full year the firm reported revenue less service cost of $106.4 million, up 20.7 per cent (31.6 per cent in constant currency). Net loss was $20.9 million down from $27.5 million in FY13. The firm met the original revenue guidance of $101 million to $106 million for FY14, which was later cut down due to forex swings.

The firm has given annual revenue less service cost guidance with a growth of 24-28 per cent for FY15, which is in the range of $132 million to $136 million.
"Our sustained market leadership reflects the success of our customer focused execution in a challenging operating environment. In addition, for the fiscal year 2014, our non-air net revenue represented more than 41 per cent of total net revenue, an improvement from 35 per cent contribution in fiscal year 2013," said Deep Kalra, chairman and group CEO.
The firm also said that Ravi Adusumalli, who represents SAIF Partners on the board of the company, has resigned. Another board member Mohammad Akhtar Janally has also tendered his resignation. The company has announced the appointment of Naushad Ally Sohoboo as a director.

Verticals
Air ticketing: Revenue from MMT's air ticketing business in the fourth quarter increased 16.1 per cent to $16.4 million. Its revenue less service costs increased 22.4 per cent to $16.1 million. This was primarily due to an increase in net revenue margin (defined as revenue less service cost as a percentage of gross bookings) from 5.3 per cent in Q4 to 6.4 per cent last year.
Hotels and packages: Revenue from the hotels and packages business increased 7.3 per cent to $43.1 million in the quarter from $40.2 million a year ago. The revenue less service costs increased 43.7 per cent to $11.1 million. This was attributed to an increase in gross bookings of 45.1 per cent and a 68.9 per cent increase in the number of transactions year over year. The growth in this segment was aided by the acquisition of Easytobook Group in February 2014.

Other revenue: MMT's other revenue increased to $1.4 million in the quarter from $0.9 million in the year-ago quarter, primarily due to an increase in facilitation fees from travel insurance sales.
---