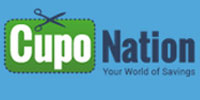 Rocket Internet-backed CupoNation that offers coupons of up to 60 per cent discount from more than 8,000 online retailers in India is now eyeing expansion in Singapore and Australia. Like many other internet ventures incubated by Rocket Internet, CupoNation operates separate websites run by separate teams in 15 countries as of now, the leading ones being India, Brazil and Spain.
In the Indian market, there has been a change in the leadership of the company. Launched in 2012 by Chirag Rakshit, a BITS- ISB graduate and Sahil Shah, a chemical engineering graduate from IIT, the Indian arm of the company is now headed by Monojeet Sinha, a IIT-IIM graduate who had earlier started a marketplace for neighbourhood super markets and grocery stores.
Expansion in Indian market
Commenting of the opportunity in the Indian market, Sinha said, "With e-commerce growing tremendously and with an increase in the desire to make bargains on the internet, it is hardly a surprise that the Indian market for online coupons already accounted for more than $2 billion e-commerce sales in 2013, and is expected to grow by 30 per cent annually until 2017."
"With the third largest internet population in the world, favourable demographic for online shopping and popularity of online coupons, India offers a huge potential for us. We help our Indian users save more than $15 million annually," mentioned Sinha, adding that the site was getting over a million visits per month on average throughout 2013.
The company claims that it has already achieved operational breakeven in India, and saw a 3x growth in its revenues in the last quarter of 2013. "We also want to be actively involved in m-commerce in the long term," he said.
Currently, CupoNation offers deals in about 15 categories including travel, fashion, electronics, books, apparel, flowers & gifts, insurance, restaurant and movies. While travel and fashion contribute about 30 per cent each to the company's total revenues, electronics contributes about 20 per cent.
Taking the partnership route
Recently, CupoNation and Gurgaon-based startup CouponVoodoo entered into a strategic partnership that combined the couponing expertise of CupoNation with the patented search technology of CouponVoodoo to allows users to search for deals on the basis of a specific brand name, product name or a specific retailer.
Besides this, the company has also tied up with media firms like Hindustan Times, Indian Express and One India to help them set up and maintain their coupon sites in return of a share from the revenues generated from them.
Indian coupon sites going global
CupoNation competes with home grown player CouponDunia.in that has also expanded in Indonesia, Brazil, Turkey and Poland. "We prefer countries with large population, growing e-commerce industry, and without much existing history of online coupons. Indonesia is the world's fourth most populous country with 250 million people, and also has a fast-growing economy with a shift towards online shopping. As for the other markets, Brazil is the world's fifth most populous country while Poland and Turkey are smaller countries with higher growth prospects," said CouponDunia's co-founder Sameer Parwani.
Cashkaro.com is also looking to expand operations to Singapore, Malaysia and Indonesia this year. "In addition to these countries, we will also look to enter other markets including the Middle East and Thailand. All these markets are mature when it comes to coupons and deals service. We will either open separate entities in these markets similar to India, or will look at partnerships," said Swati Bhargava, co-founder and CEO of Cashkaro.
---