IAN partners SIDBI & Germany's GIZ to launch incubation programme for social enterprises in India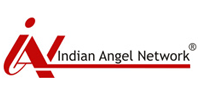 Indian Angel Network (IAN), a national network of angel investors that invests in startups and early-stage ventures, has launched an incubation programme to empower entrepreneurs in building sustainable and scalable businesses in the social impact space. For the same, it has partnered with Small Industries Development Bank of India (SIDBI) and Deutsche Gesellschaftfür Internationale Zusammenarbeit (GIZ) GmbH, a German development company.
The focus of the 'IAN-GIZ-SIDBI Incubation Programme for Social Enterprises' is to help build and breed sustainable enterprises that will make positive impact on the lives of citizens as well as create wealth for the promoters and returns for the investors. As part of the programme, IAN aims to nurture and incubate over a 100 social enterprises serving the base of the economic pyramid.
"In a country of the size and scale of India, socially relevant startups that can make difference to the society are of great importance. IAN's intention is to create a significant difference in creating social impact by helping and guiding passionate entrepreneurs scale up their ventures. IAN is delighted to partner with GIZ and SIDBI," said Mohit Goyal, co-founder, IAN.

The incubation programme is open to all the social impact startups based in the country, and shortlisted applications will be assigned business mentors from the IAN mentor / investors pool. As part of the programme, all incubatee startups will undergo a 6 to 9 month incubation period, refining their business plan, sales strategy and some customer endorsement. The startups will also be provided access to angel investors and other funding sources.
Ajay K Kapur, head- international co-operation vertical, SIDBI, said, "SIDBI see this effort as a major link for creating a large funnel of social enterprises for investors and other stakeholders desirous of lending to or supporting businesses benefiting the poor. We hope the IAN incubation program will work with and benefit from these."
IAN, with over 300 investors, provides funding as well as mentoring to startups. It has mentored and invested in startups across geographies including India, Sri Lanka, the UK, the US, Canada, France and Hong Kong. IAN has a portfolio of 100-plus companies across multiple sectors like IT, mobile, healthcare and education, gaming, hospitality, semiconductor, and social media, etc. Over the last two years, it had invested around a million dollars a month in almost 30 companies. It had finished 2013 with 18 investments, averaging one deal every three weeks.

Last year, IAN had also launched an exclusive fund for social ventures called IAN Impact, which has already invested in companies like GoCoop.com and Uniphore.com. The association with GIZ is a step forward to take its commitment toward creating value for such startups.
A federally owned enterprise, GIZ supports the German Government in achieving its objectives in the field of international cooperation for sustainable development. In India, GIZ works in the field of sustainable economic development, energy and environment.
"We know that capital alone is not the challenge for bringing business models to scale. Much more efforts are needed to increase the number of scalable and investible social enterprises that develop solutions in important sector such as healthcare, water, sanitation, energy or education," added Stefanie Bauer, advisor, private sector development, GIZ.

---