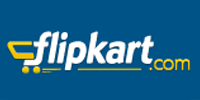 Even as the new government under the leadership of Prime Minister Narendra Modi is planning to open the e-commerce sector to foreign direct investment (FDI) as soon as next month, the country's top consumer e-com firm Flipkart has now come out and openly opposed the move.
A company spokesperson has told The Economic Times that it will only benefit one company referring to Amazon without naming it specifically.
"The only e-commerce player that will benefit from such a move is a company which is already operating in India as a marketplace and wants to enter the country through an inventory-based model," a Flipkart spokeswoman told the newspaper.
It is no secret that Amazon has been lobbying hard with the US government on a range of issues to be able to sell products sourced directly from manufacturers in the market. As of now, the company simply provides a platform on which other vendors sell to consumers with Amazon involved in logistics of part of the orders made on its marketplace.
FDI up to 100 per cent is allowed in such marketplaces as technically they do not sell products themselves. eBay has been operating such a marketplace in India for years.
"Opening up FDI would allow us to partner with local manufacturers to source products not carried by other sellers on the marketplace at lower prices," said an Amazon spokeswoman.
Within a year of its launch, Amazon.in already offers over 1.5 crore products across 28 categories that range from books, eBooks and movies & TV shows to Kindle family of e-readers; mobiles & Tablets; baby products; and apparel, among others. The company also recently expanded its fashion portfolio with a foray into men's apparel.
In comparison, in a bid to strengthen its position in the online fashion space in the country, last month Flipkart had acquired Myntra Designs Pvt Ltd, the company which runs the online fashion and apparel store Myntra.com.
Apart from Flipkart, Snapdeal is another home-grown player that has received huge funding. Delhi-based Jasper Infotech Pvt Ltd, which runs the online marketplace Snapdeal.com, hassecured around $320 million in funding to date.
"A balance needs to be struck between protecting the interests of small and emerging businesses in the country while providing them with the opportunity to fully benefit from the global commerce environment," said an eBay spokesperson (one of the leading investors in Snapdeal), speaking on opening up FDI in e-commerce.
So why is Flipkart opposing FDI in e-commerce?
It may sound contradictory why a domestic e-com venture which has been under the scanner for violation of FDI norms by attracting dollops of foreign venture capital money will oppose opening of the sector. Indeed both Flipkart and its recent trophy asset Myntra are reportedly under investigation for possible violations of foreign investment rules.
Backed by investors like Naspers Group, Accel Partners, DST Global, ICONIQ Capital, Tiger Global, Belgium-based Sofina, US-based Morgan Stanley Investment Management, Dragoneer Investment Group and Vulcan Capital (founded by Microsoft co-founder Paul Allen), Flipkart has already raised $750  million in funding to date, including $210 million early this year.
The answer lies in the restructuring that Flipkart has gone through over the last couple of years, converting itself into a marketplace.
It had separated the ownership of the company (WS Retail) which previously ran its pure e-commerce property Flipkart.com with that of the firm which has attracted all the VC money. W S Retail is now controlled by Rajiv Kuchhal, an angel investor, along with some key employees of the group.
Flipkart has turned into a marketplace itself with W S Retail being one of the vendors who sell through the platform.
The key holding company of the group, in which VC firms along with strategic investors like Naspers now own majority stake, is incorporated in Singapore.
Indeed, now it doesn't need FDI in e-commerce to attract more foreign money.
The relaxation in foreign investment norms in the sector, which would allow firms like Amazon and possibly even Chinese giant Alibaba among others, to start selling directly to Indian consumers, would therefore increase competition for Flipkart.
A year ago when the Indian government opened up the retail sector to foreign players by allowing up to 51 per cent FDI in multi-brand retail, it had specifically excluded e-commerce firms.
This had proved to be a big challenge for e-com firms to raise fresh cash and many firms have either shut down or merged with other players and some have pivoted their business model to become online marketplaces. In fact, Info Edge (India) Pvt Ltd, which runs a string of consumer internet properties and has been investing in other tech startups in India, wrote off its entire investment in e-com firm Ninety Nine Labels Pvt Ltd due to the same.
A formal opening of the sector to FDI, though a belated move for many ventures which perished, would raise hopes for other existing firms to raise fresh cash. In turn, if implemented, this could also provide an exit opportunity to existing investors.
(Edited by Joby Puthuparampil Johnson)
---