iStream founders launch multi-channel online video network Pepper Media

The founding team of iStream.com, a video-on-demand platform that was closed down last year, has launched a new venture called Pepper Media, which will focus on creating original online video content and building video solutions for brands and media entities. The new venture will bring together content creators, producers and brands to the network in order to build sustainable and monetizable global audiences.
"The goal is to build the largest multi-platform, multi-channel online video network in the country. There is a huge demand to create original programming and helping partners manage video content on digital platforms," said Radhakrishnan Ramachandran, founder and CEO of Pepper Media. "Though we will look at multiple platforms, it would be a YouTube first strategy for the next 18 months."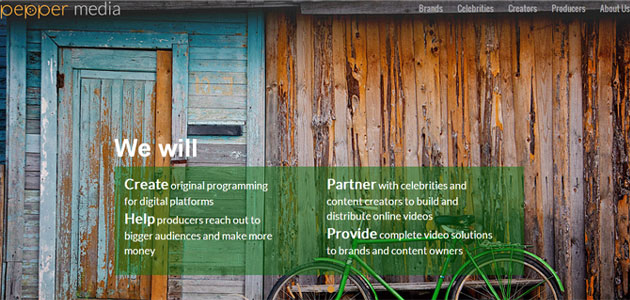 Multi-Channel Networks (MCNs) are entities that create large networks on digital platforms like YouTube with multiple partners. They provide end-to-end-solutions to these partners - from programming to promotion to audience development and monetisation. According to Ramachandran, the recent acquisition of Maker Studios, one of the largest MCNs for YouTube in the US, by Disney Company has opened up a lot of opportunities.
Pepper Media is currently creating branded channels with celebrities along with building a community of content creators, who could become YouTube stars in the future. The firm aims to build a 1,000 strong content creator network over the next 12 to 18 months. The firm is targeting a billion video views on a monthly basis by 2017 across different platforms on content created and managed by it.
"We are a technology-driven digital media company. We have been in the online video space since 2007 and have been one of the largest partners for YouTube. We have an in-depth understanding of the content space and a strong technology background, having built a product like iStream," the CEO noted.

iStream.com, a property of Bangalore-based A2 Media Pvt Ltd, had over six million unique users and 12 million views on a monthly basis as of March 2013. The company, which had raised $5 million from SAIF Partners, decided to shut down the portal after it failed to raise its second round of funding.
"It was unfortunate that we had to shut down iStream.com. But we continue to believe in the online video space and have pumped in over $100,000 into the new venture," he concluded.
---