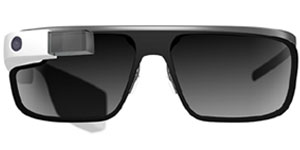 Even as Google is yet to commercially launch its flagship wearable device Google Glass in India, a cardiac surgeon in Mumbai has used the internet-connected eyewear in one of the top hospitals in the city to conduct a surgery.
Heart surgeon Pavan Kumar working with Nanavati Hospital used Google Glass to perform cardiac surgery on an unnamed patient, as per a press statement.
The Indian surgeon who has used the product said that it could become essential part of wearable body health gears.
The Nanavati Hospital Telemedicine centre is in the process of developing mobile telemedicine app which will be Android based, working with the third party developer for Glass. This app will record patient's medical history and report and treatment offered. Kumar said that this will be possible once the Google Glass is commercially available.
In April this year Google opened up sales of its wearable device for developers to come up with apps for it in the US. Now it is available in the UK too.
Google Glass is a hands-free accessory that one can wear like a pair of glasses. With voice commands and gentle taps a host of functions can be performed, a small screen on the prism of the right eye works like the screen for viewing purpose.
The glass can be synchronised with iPad or iPhone allowing all phone functions like, calling, answering, texting SMS, reading email, twittering, watching You Tube & video calling, and broadcasting an event. It can be also be used for search and also to take pictures and video for up to an hour. It can also translate signboards to English.
Meanwhile, Mumbai is fast becoming a test centre in the country for latest gadgetry. Few weeks ago a small pizza chain tested delivery of its product in a private test flight.
Use of Google Glass in the medical field
The glass also has the ability to record and live stream the operating procedure, which is helpful for students and peers. Doctor could also run a Google search to look for options to help them out through simple voice commands. The glass can be useful for live streaming medical lectures to the logged-in network users like live webcasting an event.
Glass is wearable head-mounted device so it can be a tool for body health parameter monitoring like heart rate, jogging record, temperature, and blood pressure. It can also be used in telemedicine, where peripheral centres can do video conference with specialist centre through Glass via portable mobile Wi-Fi hot spot.
This technology can help international medical efforts by breaking down geographic barriers and helping doctors in underserved areas. It arms doctors with a tool that communicate with medical professionals at real time so that there is an exchange of it and get instant solutions when needed.
Other features:
* adjustable nose-pads and durable frame fits any face *high-resolution display is the equivalent of a 25 inch high-definition screen from eight feet away. *5 MP camera, 720 FPS video shooting *bone conduction transducer for audio & through earphone *Wi-Fi, Bluetooth *12 GB of usable memory, synced with Google cloud storage. 16 GB Flash total. *touch pad for swiping commands.
---