SBI closer to offering full digital services in India; launches 6 digital branches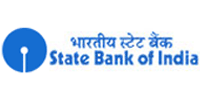 State Bank of India (SBI) has launched six digital branches across major metro cities in India including Mumbai, Delhi, Bangalore, Chennai and Ahmedabad. Branded as 'SBI InTouch', the branches are equipped with interactive wall and table displays; remote experts that can be reached instantly via high-definition videoconferencing; and multi-function kiosks that provide services such as instant account opening with personalised debit cards, and instant in-principle approvals for home, auto or education loans.
"India is in the midst of a major demographic transition and we recognise that our customers increasingly expect digital services to help them manage their financial needs. These branches are a first step in the journey to offering full digital services across the nation," SBI chairman Arundhati Bhattacharya said.
SBI engaged with technology services firm Accenture to develop the digital business strategy for its branch program, which features instant account opening with personalised debit cards, instant loan approvals for car and home loans and remote expert advisors available via video links. Accenture helped SBI in designing the branch layouts, implementing the digital processes and technology at the branches, and providing back-end integration, including employee training.

Last month, SBI had chosen Bangalore-based mobile payments service provider Ezetap Mobile Solutions Pvt Ltd to launch the largest mobile Point of Sale (mPOS) deployment in India till date. The 'made in India' solution will be made available to customers of the bank and its associate banks across the country. SBI plans to deploy 5 lakh mPOS terminals within the next five years.
---