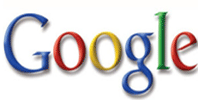 Search giant Google has launched Google Maps in Hindi. With this, in addition to English, users will now get to see the names of the cities, localities, important roads, and other popular points of interest such as public parks and schools in Hindi.
In order to see the Hindi labels on Google Maps, users need to enable Hindi as the preferred language. From a computer, they will have to change the language preference to Hindi through the Google account settings. While on Android, users need to select the Hindi option within the 'Language and input' menu found in phone's settings menu.
The labels visible were created by transliterating English names to Hindi, and ensuring the text resonates with local dialects.
Recently, Google Maps had added 'Indoor maps' that enables users to view and navigate floor plans of several commercial locations such as airports, shopping malls, large retail stores, transit stations, and more within Google Maps.
It had also rolled out an upgraded version of the app which made it easier to plan trips, check live traffic conditions, discover what's happening around town, and learn about a new area—with Pegman's (a yellow coloured personalised guide of Street View for users) help if needed.
---