Microsoft goes 'online only' to sell Xbox in India, strikes exclusive partnership with Amazon.in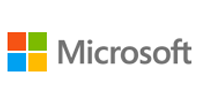 Microsoft has entered into an exclusive retail partnership with Amazon India. Starting next month, the company's entire range of Interactive Entertainment Business (IEB) portfolio would be available in the country exclusively on Amazon.in. This is the first time the company is retailing its products through an 'online only' channel in the country.
This will include Xbox One, Xbox 360, Kinect, Xbox Live, Xbox accessories and all Microsoft-published Xbox game titles. The company is also planning to bring local movies, music and on-demand TV as part of its entertainment portfolio for the Xbox Live service.
While the company will continue to support sales of Xbox 360 portfolio till August 30, 2014 across its existing retail channels, post that the portfolio will become exclusive to Amazon.in.
"We see tremendous opportunity in delivering our products and services to the ever-expanding natively digital audience. This is the first time that we will be focusing on retailing our products through an 'online only' channel and we look forward to bringing our gaming portfolio to Indian consumers through Amazon.in," said Chakrapani Gollapali, country GM- consumer channels group at Microsoft Corporation India.
"This partnership gives us the opportunity to forge deeper engagement with gaming enthusiasts across the country and aligns with our vision of offering customers in India the widest selection at low prices," added Samir Kumar, director- category management, Amazon India.
Freebies galore
Starting today, the e-commerce site has also launched pre-orders for the Xbox One console. As announced by Microsoft earlier, the Xbox One will be available in India (beginning September 23, 2014) for Rs 39,990, while Xbox One with Kinect will be available for Rs 45,990. Consumers pre-ordering the Xbox One will get the FIFA 15 game for free, while the Kinect bundle will include a bonus free game of Dance Central Spotlight.
In addition, the first 1,000 customers will also get special offers worth Rs 10,000 that include Rs 3,000 off on purchase of a second Xbox One controller; Amazon.in Gift Cards worth Rs 1,500; two free Blu-ray movies worth Rs 2,500 (The Amazing Spiderman 2 and Captain America: The Winter Soldier); Rs 2,000 off on a selected range of speakers; and Rs 1,000 off on a selected range of backpacks.
World's largest e-tailer Amazon Inc. runs an e-commerce marketplace in India through Amazon.in. Products on the online marketplace range from eBooks & tablets; movies & TV shows; Kindle devices; mobiles & accessories; consumer electronics; music; sports, fitness & outdoors; shoes; men, women & kids wear; pet supplies and more.
Late last month, Indian e-commerce major Flipkart.com announced that it had raised $1 billion (around Rs 6,000 crore) in a fresh funding round co-led by two of its existing investors Tiger Global and Naspers. Within days, Amazon went one up by committing  to support its rapid growth in India.
The company is also set to open five new fulfillment centers in cities including Delhi, Chennai, Jaipur, Ahmedabad and Tauru (outskirts of Gurgaon). The fulfillment center in Chennai is already operational while the remaining four will be operational next month.
Comment(s)