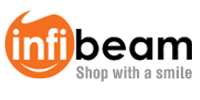 Consumer e-commerce venture Infibeam.com has launched a new program that will enable third party merchants and sellers to complete sales to consumers on their own e-commerce websites. The program is called 'IGNITE', and its key feature consists of a 'buy' button link-off on the product page.
Once a customer clicks on this button, he will be re-directed to the product on the merchants own store. According to the company, the feature is expected to drive higher traffic on the merchants' branded online stores and in turn grow their sales. They can control the user experience on their own website or up-sell other products to the customer. It also allows sellers to make their products available on other marketplaces.
"IGNITE will help merchants in establishing a brand of their own and will fast track their growth, giving them an edge over the competition," said Prakhar Gupta, head of BuildaBazaar's domestic operation at Infibeam.
Merchant stores can use the customer identity of Infibeam on its own store (via login) to complete purchases. The program also includes services for search engine optimisation (SEO); marketing & engagement (SMO, SMM); campaign management; email marketing; affiliate marketing; analytics; merchandising as well as promotions such as Magic Box.
Infibeam will offer these services through the digital marketing team of @ODIGMA, a company it acquired recently. The services come bundled as a package and merchants/sellers can either upgrade from the existing Infibeam/BuildaBazaar plan or opt directly for this programme to avail its benefits.
The offering will be limited to selected merchants in the first phase. Some of the merchants that have already applied for the programme include The Vanca, Natural Mantra, Prerto and Gobiking, among others.
BuildaBazaar is Infibeam's enterprise platform that offers small, medium and large merchants a state-of-art commerce platform to start an online store under their own domain name.
---