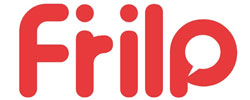 Chennai-based Turing Research Labs Pvt Ltd, the company behind Frilp, an online platform that helps users discover a shop or service through their friends and people they trust in the real world, has secured $500,000 (about Rs 3 crore) in angel funding from a group of individuals including Girish Mathrubootham, co-founder and CEO of Freshdesk Inc, a SaaS-based customer support solutions provider, a top executive of Frilp told Techcircle.in.
Deva Kannan, vice president (product) at Groupon Global, besides a few top executives employed at various multinational companies in India, Singapore, Indonesia and Dubai also participated in the round.
Frilp will use the money to scale its team and expand its presence into multiple cities, in addition to growing its user base.
The startup was founded in February 2013 by a group of five entrepreneurs, including Senthil Kanthaswamy, Shyam Anandaraman, Raja Jayaraman, Anish Deenadayalan and Aravind Gopalan. Kanthaswamy, Anandaraman and Gopalan are alumni of College of Engineering in Guindy (Tamil Nadu).
Anandaraman holds an MS degree in Computer Science from Rutgers University in New Jersey, and earlier worked as an analyst at Goldman Sachs in New York, while Deenadayalan holds an MS degree in Software Engineering from Coimbatore Institute of Technology and is currently a research fellow at Oklahoma State University. Jayaraman led a mobile team at Cognizant prior to starting Frilp.
"Frilp (abbreviation for 'friends help') uses a propitiatory algorithm to surface up the most relevant recommendations based on who you are," said Kanthaswamy.
For instance, if you are looking for an experienced orthodontist who can make visits to your home to treat your mother on a monthly basis, you can put a question for the same on Frilp. Then, its intelligence engine routes it to the people who are the most probable to know a recommendation, thus increasing the chance of getting the answer and doing the transaction in the shortest possible time, explains Kanthaswamy.
Currently, the platform has around 7,300 business recommendations from trusted people on various categories with a contributor rate of more than 25 per cent of the members, claims Senthil.
The startup was incubated at iAccelerator, the flagship programme of the Centre for Innovation, Incubation and Entrepreneurship (CIIE) at IIM Ahmedabad. Ashish Goel, a Stanford professor who was part of early team of Twitter Inc., is also part of the Frilp team and is helping it build its intelligence engine.
The co-founder mentions that currently Frilp has no monetisation plans in place, but will soon introduce revenue models. "Our current focus is to grow the user base. However, we are piloting a programme where we are working with a few merchants and partners to shape our merchant solutions. Frilp is platform that will help merchants influence the decisions of a user with information about the business/brand which the user would trust."
Frilp is also simultaneously working on a few solutions that will help merchants pursue leads through a user-controlled, privacy protected channel when their business is recommend by a user's friend or someone he/she trusts. These solutions will also amplify the word-of-mouth effect for businesses by engaging with existing customers.
Additionally, these products will help businesses target people with buying intent at a hyper local level and give them tools to influence the decision.
Frilp is also looking for institutional funding early next year. "We are planning to raise our Series A funding to fund our expansion to more cities in India as well as in the global markets," Senthil said.
(Edited by Joby Puthuparampil Johnson)
---