Google testing drone-based delivery of goods in Australia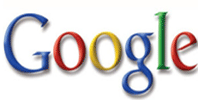 Technology giant Google Inc is testing delivery of goods using drones (unmanned aerial vehicles), the company announced in a blog post. Under the new project, called 'Project Wing', the company is delivering a few light-weight items such as candies, water and medicines to two farmers in Queensland in Australia.
Google, however, said that an official launch of the new project is still several years away.
"Self-flying vehicles could open up entirely new approaches to moving goods," Google said in the blog post. "Throughout history, major changes in how we move goods from place to place have led to new opportunities for economic growth and generally made consumers' lives easier."
Google is not the first company in the world to test drone-based delivery of goods. Last December, world's largest e-commerce company Amazon.com Inc tested delivery packages using drones. According to CEO Jeff Bezos, Amazon's unmanned vehicles could deliver packages within 30 minutes of placing an order. Last month, it sought permission for drone test flights in the US.
Amazon has also plans to extend the drone delivery services into India. According to a report in The Economic Times, Amazon will debut its drone delivery service with trials in Mumbai and Bangalore – two cities where it has warehouses. The drone, which weighs less than 25 kg and travels at over 80 kmph, will carry a payload of up to 2.26 kg, which covers 86 per cent of the products sold on Amazon.com.
Recently, Mumbai-based Francesco's Pizzeria tested out pizza delivery using a four-rotor drone. As part of the experiment, the drone took off with the order from the company's South Mumbai outlet and delivered it to a high-rise building located 1.5 kilometres away.
Even before Amazon, American restaurant chain and international franchise pizza delivery corporation Domino's Pizza had tested out pizza deliveries using a drone in the UK.
Comment(s)