Samsung unveils smartwatch that can make calls without a smartphone nearby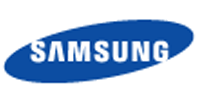 South Korean electronics giant Samsung has unveiled a smartwatch called Gear S, which can make and receive calls without a handset nearby.
The device has a SIM slot unlike the firm's other earlier wearable devices, which have to be paired with a smartphone via the Bluetooth technology.
Samsung has been striving hard to develop a wearable device market in an attempt to counter slowing earnings in its mobile division. So far the company has launched a slew of wearable devices which are available in India. Earlier this year, it launched three devices -- Gear Fit, Gear 2 and Gear 2 Neo. These devices were priced in the range of Rs 15,900 and Rs 21,900.
However, the latest device is different from its predecessors and has a bigger 2-inch curved Super amoled display. It also allows users to read messages and notifications at a single glance with features such as conversation view and condensed font. The new device has also features like 3G, WiFi connectivity, multi-sensors, built-in GPS and few other S Health features. In addition, it has Nike+ Running application that allows users to track their runs.
The Samsung Gear S also allows consumers to control how they want to connect. They can switch between 3G and Bluetooth connections, and automatically synchronise information when paired with a smartphone. People can also make and receive calls directly from their wrist, or get calls forwarded from their smartphones.
Comment(s)