Ten Indian startups operating in the smart & wearable devices, IoT space

Internet of  Things (IoT) as a vertical is still in its early stages. Experts feel that IoT has the potential to disrupt in a similar fashion as the internet and mobile did. Global giants like Google, Apple and Samsung have sniffed big opportunities early on and are set to launch their consumer-focused smart devices like smart glasses, smartwatches and health monitoring devices.
In India, IoT is yet to create a big buzz. But a few startups have already made their presence felt in the market, while some others are silently working in the background to offer cheaper alternatives to wearables. In particular, the domestic market has seen early signs of adoption of wearables (a sub vertical within IoT) over the past one year.
Experts also opine that once it becomes utilitarian (facilitating financial transactions enabling reduction in healthcare premium and automating work/home environment), it will drastically change the way we live.

Techcircle.in brings you a list of ten companies (in no particular order) that are silently trying to disrupt how devices interact with each other and how embedded technology in what we wear can change the way we live.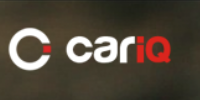 CarIQ Technologies:
Founded in August of 2012, Pune-based CarIQ makes cars smarter by connecting them to the cloud and allowing the car and the driver to make decisions based on real-time data. Cars connected through the CarIQ platform will assist businesses deliver personalized services to car owners. The connected car platform derives data from the car's microcomputer, and posts it to the servers hosted on the cloud. This data is analyzed and reports generated on the condition of the car, driver credibility, and much more.

The company recently secured funding from One97 Communications and Persistent Systems.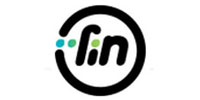 RHLvision Technologies:
Kochi-based RHLvision (RHL stands for Robotic Human Logic) was founded in 2012 by Rohildev N, who holds a bachelor's degree in computer science and engineering. The startup has developed a Bluetooth-enabled device called Fin, which enables one to control any smart devices by moving his/her thumb over other fingers. One can assign each activity of the connected devices such as smartphones and TVs to each segment of his/her fingers which can then act as hot keys. For instance, one can swipe his/her finger to control TV sets, music systems & A/C inside the car without moving his/her hands off the wheels, and to take photos and share files.

In March this year, the startup raised over $200,000 through Indiegogo, arguably the highest amount ever raised by an Indian startup through a crowd-funding platform.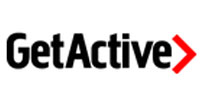 2mpower Health Management Services:
Bangalore- headquartered 2mpower, founded by Mohammed Hussain Naseem, has developed a wearable fitness tracking device called GetActive. It is a wrist-based device that helps one to monitor his/her fitness activity statistics. The device also enables one to synchronise data with his/her smartphone using Bluetooth. Using GetActive, one can also get the data on a cloud-based application. The device is priced at Rs 2,999.

The firm recently secured an undisclosed amount in funding from former Infosys' execs T Mohandas Pai and Sharad Hegde.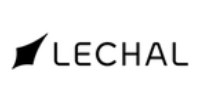 Ducere Technologies:
Founded in 2011 by Krispian Lawrence and Anirudh Sharma, Hyderabad-headquartered Ducere has developed a GPS-enabled smart sports shoe called LeChal that vibrates to give the wearer directions. The red sneakers can also count the number of steps taken, distance travelled and calories burned. The shoes come with a detachable Bluetooth transceiver that links to a smartphone app to direct the wearer using Google maps, sending a vibrating signal to indicate a left or right turn.

The company has received an undisclosed amount in angel funding, and currently employs 50 people.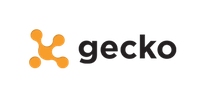 Connovate Technology:
Founded in 2012 by Bahubali Shete, Kirankumar Rajarao, Sundaraparipurnan Varadarajan, Connovate is a design-engineering and product solution firm with a focus on consumer electronics and home automation markets. Its flagship product Gecko is a multi-function Bluetooth device that can work as a camera trigger and alerts on motion. It can also work as a track-and-find leash for Android device, etc. It currently supports iOS and Android 4.3 devices. In October last year, the firm raised more than $54,000 from Indiegogo crowd-funding platform. Apple Inc co-founder Steve Wozniak also contributed.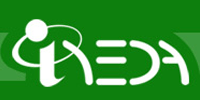 Ineda Systems:
Founded in 2010 by Balaji Kanigicherla, Hyderabad-based Ineda develops IP chips for wearables and IoT market segment. The firm develops low-power system on chip (SOC) for use in both consumer and enterprise applications. It claims to have expertise in low-power SOC/IP development, architecture and software that is necessary to design silicon and systems that would be of use in future applications. In April this year, the firm secured $17 million in a Series B round of funding from Walden-Riverwood Ventures, Samsung Catalyst Fund, Qualcomm Ventures, IndusAge Partners and Imagination Technologies.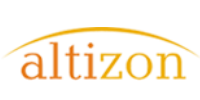 Altizon Systems:
Based out of Pune, Altizon was founded in 2013 by Vinay Nathan, Ranjit Nair and Yogesh Kulkarni. Altizon is focused on the Industrial Internet, which offers a scalable platform to manufacturers to build intelligent connected devices and manage them from the cloud. The startup has a set of sensor data appliances and SDKs that drive data from sensors in industrial equipment to its flagship Datonis platform, which provides a device cloud and performs large-scale data ingestion and aggregation utilising Big Data technologies.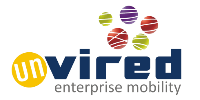 Unvired Inc:
Founded in 2007 by Alok Pant, Srinivasan Subramanian and Anup Alex, Bangalore-headquartered Unvired has developed a mobile platform for wearables and IoT technology developers. It has built a warehouse management application for Google Glass that integrates SAP with Glass.  This app allows hands-free execution of tasks like stock overview and goods movement enhancing the supply chain performance. It has also created an app for Android-based smartwatches, which can take actions with a swipe on their wrist. For example, one can approve a purchase order or receive a critical notification.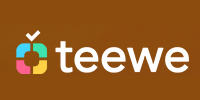 Mango Man Consumer Electronics Pvt Ltd:
The startup was founded in 2013 by Sai Srinivas Kiran G and Shubham Malhotra. Based out of Bangalore, the startup enables consumers to watch digital content like movies, TV shows and live streams on their TV. Its HDMI dongle called Teewe which allows users to stream media wirelessly via a smartphone application to their television. Users can play YouTube videos and files on their phones or laptops on TV.
The startup recently raised an undisclosed amount in funding from Palaash Ventures.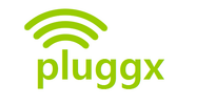 Pluggx Labs:
Founded in 2012 by Srihari T and Hari Narayanan, Pluggx offers a smart device that allows users to control their home appliances and electronics via smartphones. The startup claims that unlike traditional smart home automation systems, Pluggx allows users to control their home and also learns from their habits, lifestyle and schedule, to automatically suggest ways to save money.
Pluggx Switch is a smart switch that allows users to control their room or home lighting/appliances from a smartphone. It requires no internet connection both at server and user-end.
Its solution ranges from mono-room to whole house automation, including offices, showrooms, hostel rooms, hotel rooms, hospital rooms and other living spaces.
---