Amazon.in launches release day delivery service, what's on offer?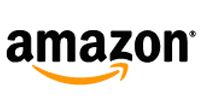 Amazon.in has launched a new delivery service called Release Day Delivery (RDD) in order to deliver new product offerings to its customers even faster. The service will enable Amazon.in customers to pre-order and receive popular new products at their doorstep on the same day of their release.
The service was launched with the release of Xbox One in India yesterday, and according to the company, hundreds of customers who had pre-booked the Xbox One in over 35 cities have already started receiving their deliveries.
Last month, Microsoft had entered into an exclusive retail partnership with Amazon India, as part of which the company's entire range of Interactive Entertainment Business (IEB) portfolio would be available in the country exclusively on Amazon.in. This includes Xbox One, Xbox 360, Kinect, Xbox Live, Xbox accessories and all Microsoft-published Xbox game titles.
As part of a promotional gimmick, Amazon.in also made midnight deliveries of several Xbox One devices to customers who had pre-ordered the gaming consoles. Xbox One was released at midnight in India yesterday, which basically meant that the customers received their products within minutes of its launch in the country.
The midnight deliveries were made to customers in eight cities including Bangalore, Mumbai, Delhi, Hyderabad, Chennai, Pune, Ahmedabad and Nagpur. According to the company, Amazon Logistics enabled these midnight deliveries on the back of specially designed operational processes to ensure adherence to strict embargo levels.
A string of e-tailers like Amazon, Flipkart, Jabong and Myntra are already offering 24-hour delivery for products sold on their site. In addition, early this year, online marketplaces like Snapdeal, Tradus and eBay had launched a same-day delivery option. This was followed by Flipkart announcing same day delivery in 10 major cities of India for an additional shipping fees of Rs 200.
Amazon also made a small video capturing the midnight delivery experience.
World's largest e-tailer Amazon Inc. runs an e-commerce marketplace in India through Amazon.in. Products on the online marketplace range from eBooks & tablets; movies & TV shows; Kindle devices; mobiles & accessories; consumer electronics; music; sports, fitness & outdoors; shoes; men, women & kids wear; pet supplies and more.
Last week, the Karnataka state tax department had initiated the process of cancelling the licences of a bunch of third-party vendors of Amazon India, for violating the current tax norms. Within a day of that, the Karnataka government asked the state tax department to halt the action and review the proceedings.
"There have been certain issues flagged to us, and we are trying to sort them out. Until then, we have asked the Commercial Taxes department to review the matter on cancelling the 'branch certificates' issued to dealers," ISN Prasad, principal secretary of the finance department, had said at the time.
Comment(s)