Flipkart rolls out same-day delivery in 10 cities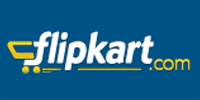 India's largest consumer e-commerce player Flipkart.com has announced same day delivery in 10 major cities of India for an additional shipping fees of Rs 200. With this service, customers can place their orders by 12 noon on a business day to have their orders delivered to them by 9 pm on the same day. Currently this service is available in Bangalore, Delhi, Mumbai, Kolkata, Noida, Gurgaon, Faridabad, Manesar, Navi Mumbai and Thane, and will soon be scaled to other cities as well.
In addition, the company has also extended its in-a-day delivery to Sundays in 27 cities for an additional shipping fees of Rs 90.
"Over the past six years we have been constantly adding and refining technology that enhances and improves the online experiences for all our customers. This launch is the next step in a series of innovations that we have introduced to the Indian online shopping market," said Sachin Bansal, co-founder and CEO, Flipkart.
As of now, Flipkart's supply-chain offerings in the country include a dedicated logistics service, cash-on-delivery, hand-in-hand exchange, try and buy service, 24x7 customer support, and a 30 day returns and replacement policy. However, in terms of same day delivery, its peers – Snapdeal, Tradus and eBay had already launched same day delivery in January this year.
Last month, Amazon had started offering a 'pickup service' that allowed users to have their orders delivered at pickup stores located at a few convenient locations. With this, the company can also tap into customers who do not have a fixed address wherein they can get their products delivered, or have no one at home to collect the product when it arrives. The service is currently offered only in Mumbai and Delhi and to select a particular pickup location, users can search for them via their address, pin code or nearest landmark.
Amazon.in had also started offering its in-house logistics services, for order fulfilment for retailers running other e-commerce sites, akin to what Rocket Internet-backed Jabong implemented last year by handling third-party logistics for others through JaVAS, a short form for Jabong Value-Added Services.
Flipkart is one of the heaviest-funded e-commerce companies in India with $540 million raised till date. Last October, the firm raised an additional $160 million in fifth round of funding started in July last year, from new investors, including Belgium-based Sofina, US-based Morgan Stanley Investment Management, Dragoneer Investment Group and Vulcan Capital (founded by Microsoft co-founder Paul Allen), along with participation from existing investor Tiger Global. Flipkart Pvt Ltd, a Singapore-based holding firm, had previously raised $200 million from existing investors Naspers Group, Accel Partners, ICONIQ Capital, and Tiger Global in the first tranche of the group's fifth round of external funding.
Earlier this month, the company had announced that it hit $1 billion revenue run rate in GMV (gross merchandise value), one year before its target.
Comment(s)