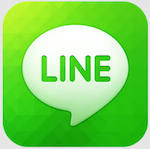 Japanese free call and messaging app Line claims to have over 30 million registered users in India. And while this number is just over five per cent of the 560 million registered users the app has globally (in 230 countries), it makes India one of the largest markets for the company.
"In a short span of time since entering the Indian market, we have surpassed another milestone of 30 million users. Optimal user experience is in the heart of every feature that we bring for our users in India, as we make sure that our new features and services take our users beyond the usual messaging communication experience," said Damandeep Singh Soni, head of India business development at Line.
Last month, a Tech in Asia report claimed that Line had 18 million users in India.
Line had formally launched in India in May last year, and had also roped in Bollywood actress Katrina Kaif as its brand ambassador. In the country, the company has tied-up with online sellers such as Groupon and Jabong to offer deals to its customers. It has also introduced localised stickers such as 'Diwali' stickers for its Indian users.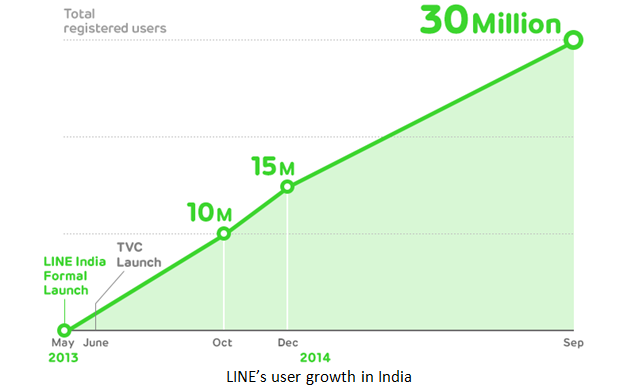 The company develops and operates the Line app for smartphones. It enables free one-to-one and group messaging, as well as free domestic and international voice and video calls. Line also includes a wide array of social elements such as fun and expressive stickers and family games. Line recently added features such as games, comics, free voice and video calling, and photo & video sharing.
Line had recently introduced its premium voice calling service in India. The service allows users to make low-cost calls to non-Line mobile phones and landlines. Line users can already make free calls with one another. Introduced a couple of months back, the service is currently available on both Android and iOS operating systems.
Earlier this year, Line Corp, the company that owns and operates Line, had filed for an initial public offering (IPO) on the Tokyo Stock Exchange at $10 billion valuation. The company has already hired Nomura Holdings Inc and Morgan Stanley to manage the IPO in Tokyo and is also considering listing in New York.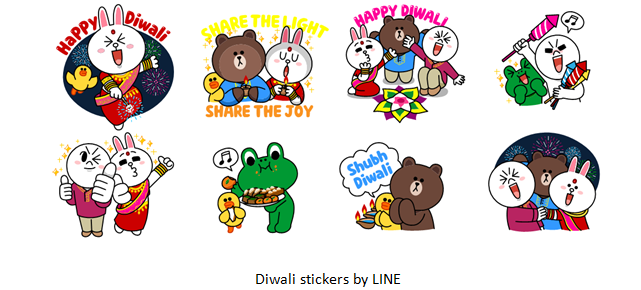 Competition in India
The app competes with the likes of WhatsApp, Hike and WeChat, among others. Hike, the instant messaging app from BSB (Bharti Softbank- the joint venture between Bharti Group and Japan's Softbank) claimed to have crossed the 20 million users mark in June this year. At the time, close to 90 per cent of the app's users or 18 million users were from India.
In comparison, cross-platform instant messaging app WhatsApp added ten million users in the last couple of months in the Indian market, and had 60 million active users (MAUs) in the country as of Aug 2014. Globally, the app had crossed 500 million monthly active users mark in April this year. The company is yet to reveal its latest figures.
What this means is that WhatsApp has more than double the number of users of its closest competitor in the Indian market. Also worth noting is that the numbers disclosed by WhatsApp are MAUs (which is what really matters in the case of such apps), while the ones offered by Hike and Line only represent the registered users.
---