B2X buys Mumbai-based customer-care solutions provider for smartphones TSS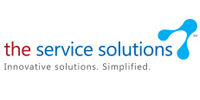 Germany-based B2X Care Solutions GmbH, a provider of customer care solutions for smartphone makers, has acquired Mumbai-based The Service Solutions Pvt Ltd (TSS), a provider of managed care services to smartphone manufactures and an Apple authorised service provider in India, for an undisclosed amount.
Post the acquisition, all TSS service units will be rebranded as B2X Care Solutions. Moving forward, B2X will also leverage TSS's expertise and capabilities to transfer its existing 'SmartBar' model into multi-brand service and retail stores in India.
As per the deal, the existing management team will continue to drive business in India and the Middle East for B2X. TSS founder Sreevathsa Prabhakar will become the managing director of the new entity.

B2X India will be headquartered in Mumbai with a subsidiary in Dubai. The company will also hire talent in India to support this expansion and enhance its software development capabilities to serve customers globally.
"For us to be successful in India, we know that it will require very strong local capabilities. TSS is a rising star in India and their cloud-based capabilities complete the B2X technology roadmap," said Thomas Berlemann, CEO of B2X.
"In addition, the TSS leadership team has a strong background and is extremely well connected in our industry in India, which opens up great opportunities for future growth," he added.

B2X has also announced that it has secured $15 million in its Series B round of funding from Earlybird, a VC fund focusing in technology companies in Europe. The financing will help the firm to grow its engineering and sales efforts.
Founded in 2009, TSS is an Apple authorised service provider and Apple authorised reseller. This authorisation includes service support for Apple products at authorised locations, selling accessories for Apple products, Apple protection plans and sale of Apple product.
In addition to running these locations, TSS has built a cloud based CRM system. It also develops and licenses its after-market support platform software to OEMs, distributors and service providers for managing after sales processes. The firm employs approximately 200 people.

At present, TSS has 19 operational Apple authorised service locations in India. TSS's other clients include Micromax, D-Link, HCL Infosystems, Voltas Limited, Fly Mobiles, and AnyData Technologies.
"We have truly built a technology-enabled services company with our own software development and evolved a cloud-based after-market support platform, and this will further increase B2X's customer service focus in one of the fastest growing smartphone markets in the world," said Prabhakar.
B2X is a provider of customer care solutions for smartphone devices manufacturers. Its smart service platform consists of cloud-based technology for improving customer care and best practice service delivery processes to ensure consistency and quality across service operations.

The firm claims that serves OEMs in more than 110 countries worldwide.
---