A quick look at the three startups that raised funding from Rajasthan's angel network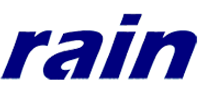 Jaipur-based Rajasthan Angel Investor Network (RAIN), an angel network that invests in early-stage ventures, has invested an undisclosed amount in three companies based in the city. The investment round was led by four members of RAIN—Sanjay Yadav, Puneet Mittal, Ajay Data and Mahavir Sharma.
"The latest round of early-stage seed funding is in continuation of our theme of backing inclusive innovations and supporting bright and energetic youngsters whose entrepreneurial dreams may not otherwise see rightful conclusion," said Sharma, president and founder-member of RAIN.
Here is a sneak-peak at the three startups:

Blue Box Media Pvt Ltd: It is a boutique ad agency that provides radio, TV, print, online, letterbox drops, outdoor, promotional material and other mode of advertising services. It also takes care of design, production and printing needs.
Locus Transit Pvt Ltd: The firm offers app and web-based services called Chaloge Kya aimed at making travel comfortable in Jaipur.
Kidswids Online Services Pvt Ltd:Kidswids aims at providing customised and personalised items for children in the age group 3 to 12 years including apparels and mugs.

Last year, RAIN committed Rs 30 Lakh for 30 per cent equity to Organic Shop, an online marketplace for all kinds of organic products.
---