MTS' parent Sistema Shyam to enter online video gaming business with GameGod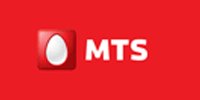 New Delhi-based Sistema Shyam TeleServices Ltd, the India unit of Russian conglomerate Sistema JSFC that operates under the brand MTS, plans to foray into the PC-based online video gaming business, according to a report by The Economic Times, quoting MTS India's chief marketing & brand officer Leonid Musatov.
With the diversification into the new vertical, the firm expects to boost its India data services revenue to over 50 per cent from the current 38 per cent. Data revenue was the main trigger behind the firm's 5 per cent growth in quarterly revenue which stood at Rs 334.8 crore as of June 30, 2014.
MTS India will launch a multi-player online video gaming platform called GameGod shortly and roll out two globally successful video games, Counter Strike Global Offensive (CS:GO) and Dota 2. The MTS GameGod kit, which will be available in two variants across India, will be priced in the ranges of Rs 4,500 to Rs 5,000 and Rs 3,000 to Rs 3,500 with the pricier version coming strapped with MTS data card.
The firm also plans to partner with international digital video game developers such as Valve Corp, Blizzard Entertainment and Activision Publishing to develop popular titles on its GameGod platform, and thereby nurture the online video gaming ecosystem in the country.
As per a FICCI-KPMG report, the online gaming market in India, currently around Rs 1,500 crore, is expected to grow to over Rs 4,000 crore by 2017.
In India, MTS will mainly compete with Zapak.com, a property of Anil Ambani-led Reliance Big Entertainment, and Mumbai-based Playblazer Inc, which offers a cloud-based SaaS platform for social and multi-player game developers and studios.
Earlier Reliance Communications had tried to push video gaming through its integrated stores which offered mobile communications devices and services.
Comment(s)