YouTube introduces music subscription service to offer ads-free music, background play & offline viewing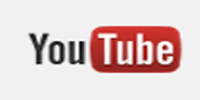 After rumours about the same doing the rounds for some time now, Google's video-sharing website YouTube has finally introduced a music subscription service for ads-free music, background play and offline viewing. Called YouTube 'Music Key' beta, the service will let its users watch and listen to music without ads, in the background or offline.
A monthly subscription service, the company will offer it for a promotional price of $7.99 (Rs 491) per month, discounted from $9.99 (Rs 614) per month. This will also include a subscription to Google Play Music, with over 30 million songs, expert-curated playlists, and in the coming days, the ability to watch many YouTube official music videos right from the app.
"You have asked us for ways to listen to music without ads, to keep playing music videos even if you lock the screen or start using another app, and to play music even if you are not connected to the internet. That's why today we're introducing YouTube Music Key beta, a monthly subscription service that will give you all that," read an official company blog post.
Being launched as a beta for a select few music fans, the company will bring YouTube Music Key to everyone later. So, if you see an invite in your app or email, it basically means that you can try out the service for free for duration of six months.
Here is an introductory video of the service.
In terms of competition, the service will face off against the likes of Spotify, Pandora, iTunes and Amazon, among others.
In September this year, Ceaser Sengupta, a Google executive, had mentioned that YouTube will allow Indian users to download a video and watch it without being bothered about their data charges.
"YouTube is popular here. You watch some videos again and again. How awesome would it be if you could keep watching them without having to pay for data, and take the videos with you wherever you go? Within the coming weeks, much of YouTube will be available offline in India," Sengupta had said at the time.
In related news, the company has also added a new 'home' menu just for music on user's YouTube app for Android, iOS and on YouTube.com that will show their favourite music videos, recommended music playlists (based on what they are into) and playlists of trending music across the video-sharing site. In the coming days, you will also be able to see an artist's discography on YouTube, and play a full album with both their official music videos and high-quality songs.
Comment(s)