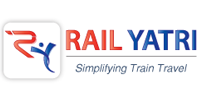 Noida-based Stelling Technologies Pvt Ltd, the company behind Rail Yatri, a crowd-sourced platform to provide travel-related services, has raised an undisclosed amount in seed funding from early-stage investor Blume Ventures. The round also saw participation from its unnamed existing investor in the US.
The fresh investment happened back in February this year.
The two-year-old startup was founded by the trio of Manish Rathi, Kapil Raizada and Sachin Saxena.
It provides a wide range of crowd-sourced and public content related to train travel in India, through its mobile as well as web app. Additionally, it offers travel-related services such as meals delivery on train and taxi booking. It also provides information about train status and ticket status, besides predicting whether one's waitlist will confirm or not.
The firm is now planning to start a social media interface on its web platform, where travellers can share and update their current status (coach number and current location) with friends and family.
Rail Yatri claimed that it gets one lakh visits per day, of this 55 per cent comes from mobile. It mobile app registered 5 lakh downloads so far, claimed Rathi.
The firm had earlier raised an undisclosed sum in angel funding which was used to improve its technology platform and launch marketing initiatives.
---