Amazon adds private label for premium consumables exclusively for its Prime customers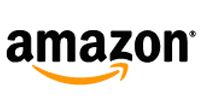 In a move to drive membership numbers, world's second largest e-commerce company Amazon.com Inc, which runs the online portal Amazon.com, has launched Amazon Elements- its own line of premium products that are only available to Prime subscription members who pay $99 (Rs 6,124) per year for the subscription service.
So far, the products being offered include diapers and baby wipes. These products are from Amazon's own brand, and will directly compete with the sellers and retailers that are already selling on the e-commerce site. Besides exclusive availability of products, Amazon Elements is also offering Prime members ethical sourcing information such as when and where the items were made, why each ingredient was included, and where the ingredients were sourced from, among others.
"The two things customers told us they want are premium products that meet their high standards, and access to information so they can make informed decisions, Amazon Elements offers both," said Sunny Jain, VP, consumables at Amazon.com.
"We have leveraged our strengths in technology to bring customers an unprecedented level of information about these products, all with just the click of a button," he added.
The products also have a unique code that can be scanned using the Amazon mobile shopping app to track their specific ingredients and their origins, their date and place of manufacture, date of delivery, best by date, and more.
However, the service is currently not available in India. "As a policy, we do not comment on what we may or may not do in the future," said Amazon's India team when contacted by Techcircle.in.
Amazon Prime also offers shipping benefits, including free two day shipping for eligible purchases. Members also get the ability to borrow books from the Kindle owners' lending library. Apart from diapers and baby wipes, Amazon also produces products in consumer electronics category such as Amazon Kindle eBook readers, Kindle Fire tablets, Fire TV and Fire Phone.
Comment(s)