Home Ministry asks for a pan-India ban of Uber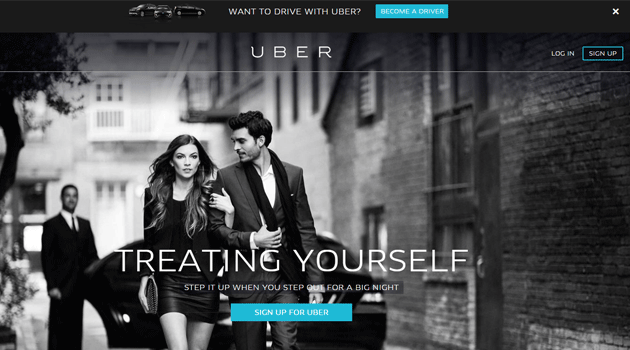 Within a day of the Delhi Government banning the services of Uber in the national capital, the Ministry Of Home Affairs has advised all states to stop operations of the global online car hire service. The Home Ministry has also advised the public to refrain from hiring a cab/taxi being provided by the likes of Uber (like Ola Cabs, TaxiForSure, etc.).
A communication for the same was sent to the Chief Secretaries, Home Secretaries, Police Chiefs and the Transport Secretaries of all states by the Union Home Ministry, according to a The Economic Times report.
The company, which started its operations in India in October last year, is currently present in 11 Indian cities that include Bangalore, Chandigarh, Chennai, Jaipur, Kochi, New Delhi, Pune, Ahmedabad, Kolkata, Hyderabad and Mumbai.

"Following the incident of a heinous crime by an All India Tourist Permit holder in Delhi associated with Uber company, a web-based taxi service provider, the transport department of Govt of NCT of Delhi has banned the said company to provide any transport related service in Delhi. All such web-based taxi service providers which are not licensed with the state governments/UT administrations should also be prohibited to operate till they get registered with the state governments or UT Administrations," read the communication sent by Home Ministry to states.
Uber has also been slapped with an FIR by Delhi Police for negligent conduct and cheating, according to a newspaper report. The police have invoked Section 420 (cheating) of IPC and are contemplating invoking several other sections, which means Uber will have to get their legal army ready to fight the case in Delhi. Police on Monday also questioned Uber's Delhi general manager Gagan Bhatia at the Sarai Rohilla police station.
The government seems to have started the crack down on taxi services in order to stem the public protest following the rape incident. An Uber driver was arrested on Sunday after he was alleged of raping a 25-year old woman passenger on Friday night. Following the incident, the taxi service came under flak for not doing enough background checks before hiring the driver or bringing them on the platform.

However, in a classic case of blame game, instead of owning up the blame for hiring drivers without doing background checking, Uber CEO Travis Kalanick shifted the blame on to the government.
"We will work with the government to establish clear background checks currently absent in their commercial transportation licensing programmes," Kalanick said in a statement on Monday on the alleged rape case in Delhi involving a Uber driver.
"What happened over the weekend in New Delhi is horrific. Our entire team's hearts go out to the victim of this despicable crime. We will do everything, I repeat, everything to help bring this perpetrator to justice and to support the victim and her family in her recovery," Kalanick said.

The Delhi government late on Monday night also asked all cab services running without licences to be off the road. This means all mobile app-based taxi booking services such as Ola Cabs and TaxiForSure will have to be off the road till they procure licence to operate. These companies are asset light models and they aggregate third party owned taxis on their tech platform and processes the payments. These companies act like lead generating platforms.
The transport department of Delhi government issued a notification that said only six cab services – Easy Cab, Mega Cab, Meru Cab, Chanson Cab, Yo Cab and Air Cab – had the licence to operate radio taxis. The notification was issued soon after Uber had been banned.
---