Excl: Mobile app development firm Apps Daily in advanced talks to raise $15M in Series C funding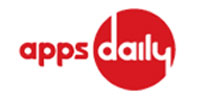 Mumbai-based mobile application development and distribution company, Apps Daily Solutions Pvt Ltd, is in advanced talks to raise around $15 million in its Series C round of funding, sources privy to the development told Techcircle.in.
Existing investors, including Kalaari Capital, Qualcomm Ventures and Russia-based tech and internet investor ru-Net Ltd are also likely to participate in the fresh round, one of the persons revealed. It is not immediately clear when the company plans to complete the deal. E-mails sent to Apps Daily's spokespersons did not elicit any response till the time of publishing this article.
We have also contacted Vani Kola, managing director of Kalaari; Varsha Tagare, director of Qualcomm Ventures India; and Galina Chifina, investment officer of ru-Net for more details, and will update the story as and when we hear from them.

The startup was founded by the duo of Arun Menon and Ajay Menon in 2008. Started as Onward Mobility, it later rebranded to Apps Daily. Arun holds a B Tech degree in Mechanical Engineering from IIT Bombay and had earlier worked at companies like Billdesk and Tata Infotech. Prior to co-founding Apps Daily, Ajay had founded Ambrosia Infotech Ltd, a product engineering and consulting services provider across different verticals like telecom, internet, healthcare and retail.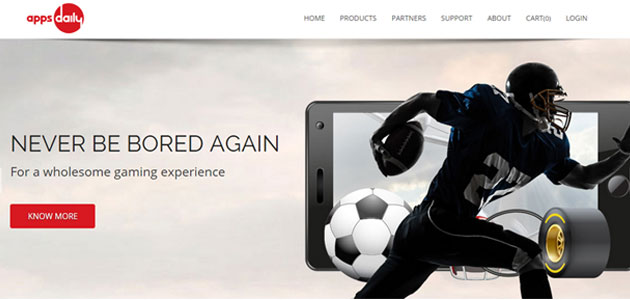 Apps Daily develops and markets mobile apps across India and abroad. The company also focuses on developing and distributing software for mobile phones. Unlike traditional companies that simply launch apps on Google Play or iTunes app stores, Apps Daily follows a unique model of selling and distributing its own and third-party products through retail outlets across India. The products are sold under the brand name 'daily'.

The company claims to have presence in thousands of retail outlets spread across more than 400 cities in India.
Apps Daily has so far raised around $10 million across several rounds of funding. In October last year, Apps Daily had raised Rs 31 crore in Series B round of funding from ru-Net, Kalaari and Qualcomm. In 2011, the company had raised Rs 18 crore in its Series A round from Kalaari and Qualcomm. Previously, it had raised Rs 4.7 crore in two rounds of funding from Mumbai Angels and Blume Ventures.
---