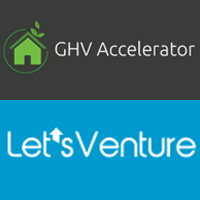 Green House Ventures (GHV), a startup accelerator launched by Vikram Upadhyaya (a serial entrepreneur and member of Indian Angel Network), has partnered with online deal-making platform LetsVenture, wherein GHV will get access to Lets Venture's curated list of startups for its incubation programme. Additionally, each startup will receive up to $100,000 in funding.
The partnership also aims to help startups raise Series A funding in a relatively short-time span of up to a year and at a higher valuation. This in turn will help the startups that have already raised funding via LetsVenture to speed up the access to follow-on capital.
As per the deal, LetsVenture investors can also co-invest in Series A round, along with GHV's group of global and domestic institutional investor partners.
To qualify for the GHV's programme, companies must have the potential to grow 10x within a year and be positioned well on its evaluation criteria called TEST POC (while TEST refers to team, execution, scalability and technology, POC refers to proof of concept).
"Through this partnership, the startups will get access to mentoring and substantial capital which is required to fuel the growth of the ecosystem," said Shanti Mohan, founder & CEO of LetsVenture.
"Since LetsVenture has a goal of helping startups in raising seed/angel money, and GHV has an aligned objective of helping startups in raising Series A, the partnership strengthens the value chain and enhances the chances for potential startups to achieve the next rounds of funding at a faster pace," said Anurag Kapoor, executive director of GHV.
Launched in October this year, GHV is planning to on-board 25 startups by early 2017. Its accelerator programme is supported by several VCs, serial entrepreneurs and industry mentors that include Rehan Yar Khan of Orios Ventures, Mukul Singhal of SAIF Partners, GoDaddy India CEO Rajiv Sodhi, Sunil Goyal of YourNest Fund, Manish Singhal of LetsVenture, Pradeep Gupta of CyberMedia, Manish Vij of Smile Vun Group and Shailesh Singh of Seedfund.
GHV recently partnered with Japanese VC fund, World Innovation Lab (WiL), to help Indian startups go global after graduating from the accelerator programme.
Set up with a seed capital of Rs 30 lakh, LetsVenture brings investors and startups on a single domain. Apart from helping startups raise investment, LetsVenture allows them to get their business plans reviewed by experts as well as connect with mentors.
The platform charges 2-3 per cent of the entire funding as a commission from entrepreneurs, once they receive the money. It also plans to charge investors about Rs 20,000 as an annual registration fee going forward. The platform has successfully closed 18 rounds of funding, with amounts ranging from Rs 50 lakh to 5 crore.
In May this year, LetsVenture had raised Rs 4 crore (over $650,000) from a syndicate of more than 20 angel investors and institutional VCs led by Eka Software co-founder Manav Garg; InMobi co-founder Naveen Tewari; angel investor Rajan Anandan; and Sharad Sharma, co-founder of software product industry think tank iSpirt.
(Edited by Joby Puthuparampil Johnson)
---