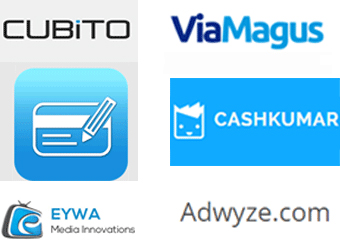 Bangalore-headquartered global accelerator Kyron has selected six startups for the third batch of its accelerator programme. The new startups are operating mainly in the enterprise, travel and digital media domains.
"Based on our recent successes, we will continue to focus our startup companies on fundraising and in delivering business growth," said Lalit Ahuja, founding partner at Kyron.
"Our expanded investor network now includes prominent angel and institutional funds in India, and a very active network of angels out of Europe. Additionally, we will fully leverage our experience of operating corporate accelerators to put our startups in front of preeminent business leaders running some of the largest corporates globally," he added.
Launched in December 2012, Kyron has positioned itself as a next-gen global accelerator for ultra-early stage technology startups. The accelerator has already incubated over a dozen startups, including Shopping Wish, Lost Click Found, Buzzinga, Teritree, Book Pad Tech (acquired by Yahoo), My Window, Dronna, Admirch Media Labs, Spatio Viz, Buzz Anytime, Link My Sport and Get Out.
Dronna, a personalised search engine, recently shut down its operations.
In an interaction in July this year, Vikram Ahuja, partner of Kyron had told Techcircle.in that it was looking to launch a new fund that would invest in 500 startups across six emerging markets. The new fund would invest up to $20,000 each in startups, and also provide follow-on funding if required.
Here is a brief note on the selected startups for the accelerator:
Cubito: It has developed an employee transport system that features automated grouping, routing & driver allocation, besides information exchanges between employee & drivers. All allocations are done in real time. Cubito claims it can help organisations having around 300 employees to save more than Rs 30 lakh and reduce the trips to 7,000, annually.
Xpense Manager: It is an app that aims to simplify process of expense claims & reimbursements inside companies by way of supporting the business workflow of approvals & support for policies for employee expense & reimbursements.
Eywa Media Innovations: It aims to make TV watching interactive and fun. The company claims to have partnered with a leading broadcaster in India already.
Viamagus : A SaaS startup, Viamagus claims it helps simplify the way businesses and individuals build & maintain their online presence and do business online. Its cloud- based tools help you build websites & portfolios, blogs, e-mail/SMS campaigns and landing pages quickly, and in a code-free and fully hosted manner. The firm has over 100 customers.
Cashkumar: It is an online platform that claims to be providing the best rates for foreign currency exchange in Bangalore, Mumbai and Pune. With an aggregation platform backed by a reverse bidding process, travellers can buy or sell their foreign currency and travel insurance at the best possible rates.
Adwyze: It is a marketing optimisation platform that allows marketers to improve the performance of their marketing budgets. The firm has already raised seed funding from a private angel.
---