Snapdeal now aims to bring farmers to buy agri inputs online, can it break deep into the hinterland?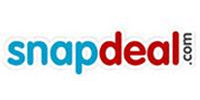 E-com firms have been trying to break deeper into the rural markets where bulk of the Indian population resides but Snapdeal, which has experimented by adding some unconventional verticals like bikes and apartments to its horizontal marketplace, is now seeking to move deeper into the hinterland. Snapdeal.com, run by Delhi-based Jasper InfoTech Pvt Ltd, has added a channel to its site offering farming and agriculture inputs for farmers.
The store currently offers over hundred products across categories like seeds, irrigation and farming tools.
The firm has started with some 300 SKUs to begin with and also plans to launch a hindi version of the store.

On the face of it, the approach seems to be unique, however what could be interesting to see is how does Snapdeal makes it simpler to buy such products online or for that matter the smartphone. Moreover, how does it tackle the pain point of logistics without bloating up the cost of purchase and cash payments in remote villages.
We tried checking for some random fertiliser for a remote village in eastern region in India and the site threw up a "Product cannot be delivered at your pincode location" message. But to be fair its the first day of its official launch.
However, one wonders if this would be mostly limited to those involved in corporate farming or are into gardening.

"Agriculture is a primary sector in India, with 70 per cent of the population engaged in this sector. Now, farmers will be able to access products critical to their daily needs easily at the click of a button, this bringing forth the inclusive power of digital marketplaces in the realm of agriculture as well," said Kunal Bahl, CEO and co-founder, Snapdeal.com.
"With the store also accessible through mobile phones we are positive that farmers will find this a convenient and efficient way to shop," he added.
---